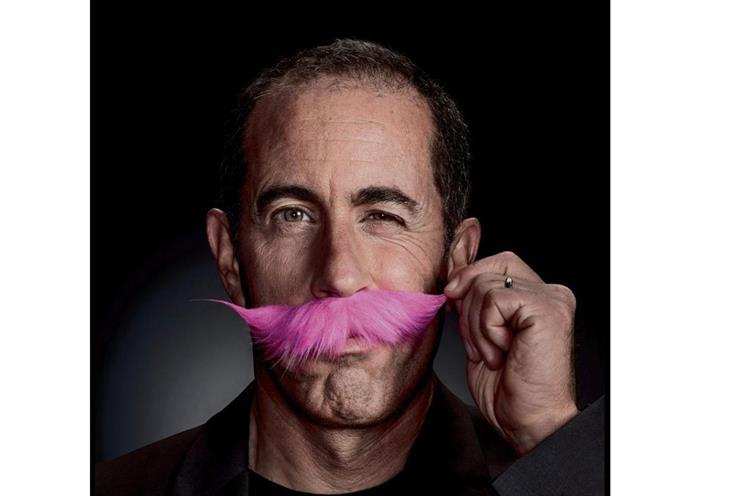 Seinfeld, who picked up an honorary Clio, revealed in his acceptance speech that he loved advertising "because I love lying". To the apparent amusement of guests, he then went into a five-minute rant, saying: "I think spending your life trying to dupe innocent people out of hard-won earnings to buy useless, low-quality, misrepresented items and services is an excellent use of your energy." Seinfeld was reportedly paid $10 million to appear in ads for Microsoft in 2008. It's a great business, isn't it?
Fifty shades of Grey
Staff at Grey London's office swapped checked shirts and skinny trousers for Hawaiian garb and other colourful paraphernalia last week as part of a "jungle tropical"-themed mufti day to raise money for an animal charity. One of Grey's designers, Yassa Khan, became a trustee of a Bolivian animal charity called Inti Wara Yassi a couple of months ago. The organisation offers sanctuary to animals that have fallen victim to the illegal trade. Khan (pictured, centre) dressed up as a woman for the day. "Come on, lose your dignity," his fundraising poster had quipped. We have assessed the picture and can confirm that there is no shred of dignity in sight – so, mission accomplished.
One way to make your mark at an agency
So it turns out that the miscreant in the M&C Saatchi Shittygate affair has been unmasked. You may remember that a furious all-staff e-mail was sent out after an employee soiled the floor in the client lavatories a few weeks ago. The red-faced guilty party has been identified, having apparently over-partied on his last day at the agency (and was not, as some wags suggested, Camilla Harrisson delivering a coup de grâce). Perhaps he misread the name above the door and thought he was working at M&C Scatology.