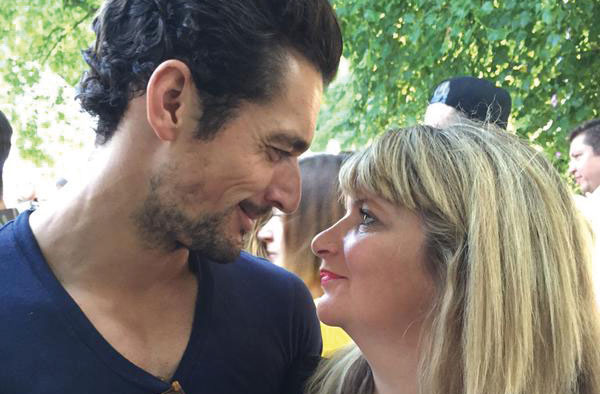 Celebrities including Jodie Kidd, Kirstie Allsopp, Phil Spencer and Ollie Locke were in attendance, but it was the model David Gandy who really grabbed the crowd's attention.
As Gandy watched James Bay perform, the females near the back of the crowd suddenly found the production rig he was standing in front of really interesting, even though it was the opposite direction from the stage.
Gandy didn't notice, however, because he was too busy staring lovingly into the eyes of Lida's executive creative director, Nicky Bullard, as the picture above shows.
Adlanders suck

A couple of things to consider if you're thinking about paying Vicki Maguire a visit at her sweet shop in an attempt to land a job at Grey. First, you're not the only one who has had that idea. Second, think about buying a bonbon or two on your way out. Maguire told Campaign that her shop, Suck and Chew, had been visited by grads, middleweights and even a creative director – all of whom have dropped in for a chat and left their CV behind. You'd think this would be a boon for business but, according to Maguire, the visitors haven't bought so much as "a fucking 5p chocolate mouse" between them.
Campaign nuptials
Congratulations to Campaign legend John Tylee, who married Janice Smith, a former London primary schoolteacher, on 4 July (oh, the irony). The happy couple tied the knot in Buckinghamshire and were married by another former Campaign journalist, Gail Kemp (pictured, above). Tylee started writing for Campaign in 1985 and continues to freelance for the magazine. Over three decades, he has become a respected figure in adland and endeared himself to many of its great and good… though not Sir Nigel Bogle. But that's another story.