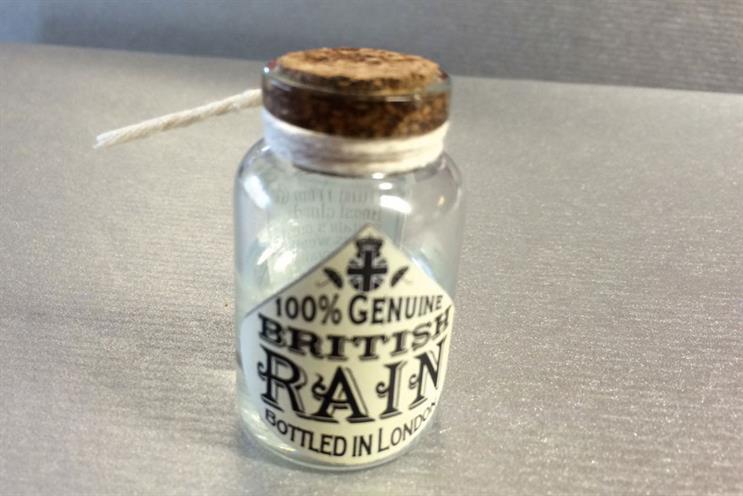 So, in order to fund a trip to a drier and altogether warmer location, one clever creative at Leo Burnett has come up with a genius idea: to sell British rain. No, you read that right. Benjamin Gough has bottled "100% Genuine British Rain" for £3.99 to sell to keen tourists and homesick expats who have had enough of blazing sunshine. He says: "It's better than a Big Ben alarm clock." Whatever next? Bottled muddy puddles for children? Now, there's a business idea.
Our head of Downton welcomes your ideas
Our very own head of media, Arif Durrani, is no stranger to letters of complaint – and most of them come from us. However, this week, he received a real one from a Downton Abbey fan accusing him of spoiling her show by broadcasting Amazon Fire ads during the programme. She writes: "When I watch Downton Abbey, I get lost in make-believe of times past. This advert bursts this bubble. Please can you stop showing them." Campaign isn't entirely sure why Durrani was the one who has been saddled with the responsibility of facilitating people's suspension of disbelief… it's perhaps because he's done it so often while listening to all those media pitches.
Lambert turns off his camera after 45 years
The photographers' agent David Lambert started in the advertising industry in 1969 and has graced the pages of Campaign many times over the years – and not always in fashion catalogue poses. But, after 45 years, Lambert is closing his business after achieving the distinction of being one of the world's longest-working photographers' agents. We wish him well.
Got a diary story? E-mail us at campaign.diary@haymarket.com