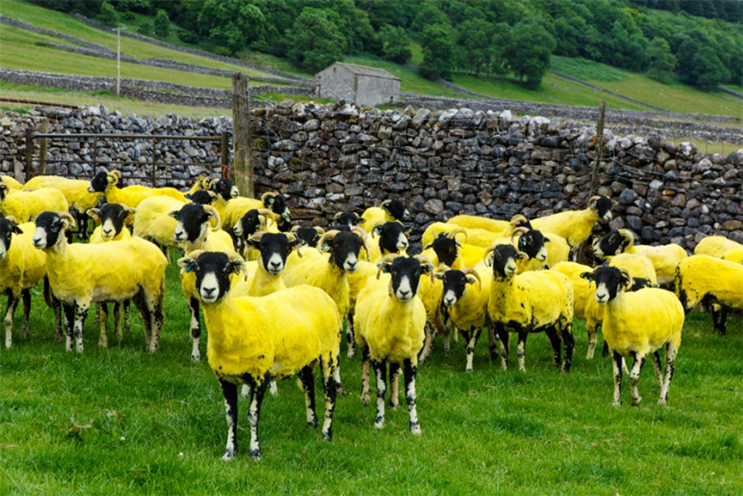 In case you missed it, the Tour de France has just passed through England, giving agencies a tenuous excuse to, erm, flex their creative muscles. Soul dyed the coats of 150 sheep yellow for Yorkshire Building Society – a stunt worthy of a Cannes Grand Prix compared with the effort of the York agency Anthem, which just lent staff some bikes at lunchtime. VCCP, meanwhile, kindly offered guests the opportunity to make their own way up to Yorkshire with their own tents and pitch up in a damp field (but where the aroma of the chemical toilets would have been sure to reach) to briefly glimpse the passing peloton.
Harman's in la-la land
There was disturbing evidence at this week's ISBA lunch that Labour has some mugging up to do before it can be trusted to run the country. Asked by Paul Bainsfair, the IPA's director-general, whether the party planned to re-establish COI if it returns to power, Harriet Harman, Labour's deputy leader, replied it would have to see how the current system was working before it could consider restoring the CLA. The what? Surely Harman, the niece of the Countess of Longford, can't have confused the former government information arm with the Country Landowners Association. Maybe the presence of Bainsfair, a keen shot, put her off her answer.
Pub bores wanted
When history looks back on this decade, it's most likely that people will say: "If you can remember the 2010s, you weren't there. Because you were sat at your desk working." For those of the golden generation, the 60s and 70s are more of a blur for other reasons. This is why the BBC is hunting for anyone who can remember the best and most famous adland pubs of that era for a film it is making on those heady days. If your memory stretches beyond the Carpenters Arms, drop a line to awebb@oxfordscientificfilms.tv.