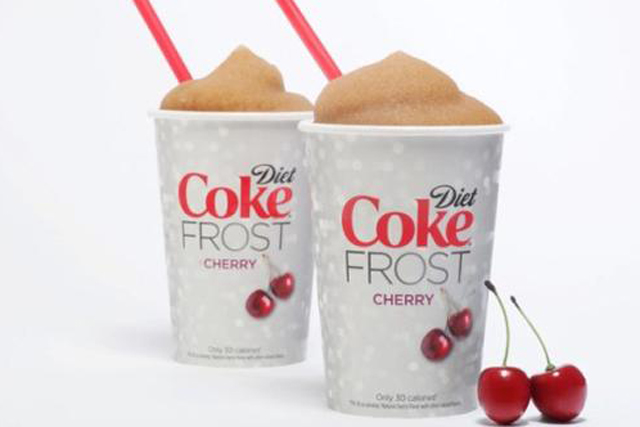 The Slush Puppie-style semi-frozen drink went on sale last month through US chain 7-Eleven, but the soft drinks giant moved quickly to withdraw the product after concerns that the product was not of a sufficiently high quality.
In a joint statement, Coke and 7-Eleven said: "In keeping with both companies' quality standards, 7-Eleven has decided to remove the product." It is not known if the firms plan to return the product to market.
Slurpees are sold by 7-Eleven under licence from The Icee Company, which also owns Slush Puppie, the brand better known to UK consumers.
At the time of the launch, Stuart Kronauge, Coca-Cola North America's general manager for sparkling beverages, described Diet Coke Frost as a "a great-tasting, refreshing uplift for any time of day".
A 20-ounce serving of Diet Coke Frost Cherry includes natural cherry flavour and contains 30 calories and 12g of carbohydrates.
Consumers who downloaded 7-Eleven's free mobile app to their iPhone or Android phone can claim a coupon for a free Diet Coke Frost Cherry.
Earlier this month, Coca-Cola was forced to defend US poster ads for Diet Coke featuring typography that appears to endorse cocaine use, with the slogan: "You're on. Coke."