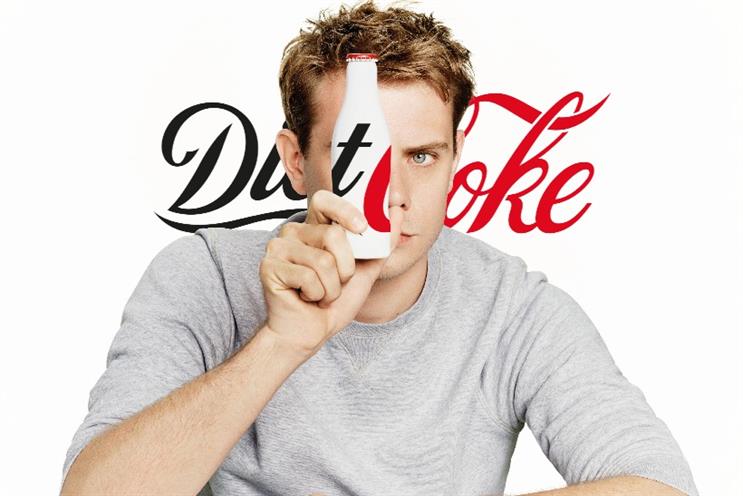 Diet Coke has selected British designer J.W.Anderson as its latest collaborator, launching two limited edition aluminium bottles, a t shirt, a tote bag and a notebook.
The partnership is part of a long-term strategy for Diet Coke, which aims to align itself with young fashion-savvy women by creating limited edition products alongside some of the most famous names in fashion. It also aims to tie into its 'Regret Nothing' tagline that serves as a reminder for people to embrace their impulsive sides.
J.W.Anderson's designs will feature photography on the bottles for the first time, with prior designs predominantly using illustrations.
Designer Jonathan Anderson said, "I view Diet Coke as a pop culture icon so I was excited to have the opportunity to put my stamp on 'Regret Nothing'. You can expect something completely different with lots of cool surprises."
He follows in the footsteps of arguably better known designers, such as Moschino, Karl Lagerfeld and Moschino, but Coca-Cola said the partnership, which will be unveiled later in the month is unlike what had preceded it.
Bobby Brittain, GB marketing strategy and activation director for Coca-Cola said, "Jonathan Anderson's regret nothing attitude helped him achieve outstanding success so we feel very excited to be working with him. This collaboration is unlike any of Diet Coke's previous designer partnerships so we can't wait to unveil what will truly be an inspiring fashion forward collection."
Client: Bobby Brittain, GB marketing strategy and activation director for Coca-Cola
Creative: J.W.Anderson, portrait of Jonathan Anderson by Matt Irwin, teaser and unveil films by Wolkoff et Arnodin / La Moufle
---
Recommended