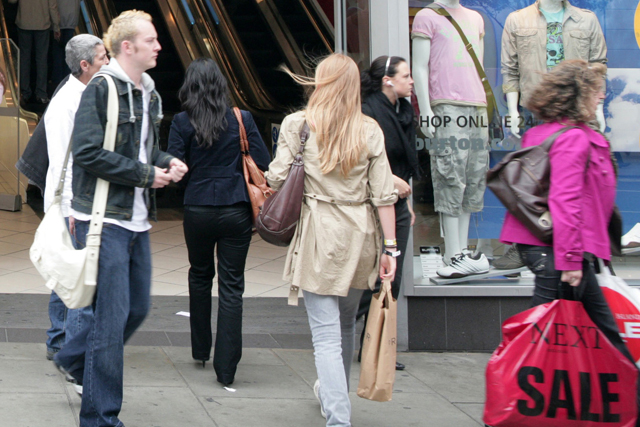 The weather has become a hot topic as we have experienced some of the coldest and wettest summer months on record and the authorities have turned hot and then cold about hosepipe use.
While we don woollies and wellies, FMCG brands and retailers are deluged with information about which products sell and which don't when the weather changes.
Econometric modelling and other tools that brands and retailers use to predict sales and adjust their stocks and range assortments can easily be invalidated by the climate.
Over the years that we have been measuring and analysing grocery sales, it is clear that the weather has a profound impact on which products sell and which don't.
Last April, with the Royal Wedding just around the corner, we were basking in summer temperatures, the BBQs were fired up and Easter was coming early.
The unusually fair weather enabled people to add an outside element to their celebrations which brought about significant changes in grocery and non-food purchases.
Some like it hot

The chart below shows how volume sales changed over the eight weeks leading up to 14th May 2011. Sun preparations were the most obvious and clear winner to stave off the rays (with sales up more than 45%) as Brits gorged on ice cream, burgers, sausages and dressings for BBQ salads with lashings of cola, mineral water and lemonade to wash it all down.
Click image below to enlarge
However, for some it was hayfever remedies, which increased in sales by more than 30%, insect repellents/bite sprays (up 25%) and insecticides (up 15%) that the sunshine filled days beckoned. To keep comfortable when the heat was on, deodorants, skin fungal treatment and footcare came to the rescue.
Overall, the value sales of products whose use is associated more with hot weather than cold, such as ice cream, BBQ food, salads and cold beers, grew by 18% in the eight weeks up to 14th May 2011.
This is a staggering £135 million more, at a time when overall grocery sales were trending at just +1.5% growth year-on-year.
Only one year on and we were experiencing the coldest, wettest April for years, with sunshine hours 40% lower than in 2011. This cold weather has continued well into June, drowning the next big Royal event, the Diamond Jubilee, although ending the hosepipe ban in some regions.
This year April temperatures were down from an average of 15.6 degrees to 10.1, rainfall increased from 37mm to 134mm. Such a profound change in normal average weather brought about interesting changes in the products that people bought at the supermarket.
The lower temperatures and drab weather heralded the need for comfort and warmth with a huge increase in the sale of suet (by more than 50%), soup (by more than 20% for dry soups and 28% for wet soups), instant hot snacks (such as pot noodles) grew by 18% and hot cereals (by18%).
People caught coughs, colds and the flu while hands needed extra care. Analysis of sales data shows that they soothed themselves with throat sweets and hot chocolate and, as is usual in the winter months, chocolate bars showed the growth that is often associated with colder temperatures.
In contrast to the previous year, over the six weeks up to 12 May 2012, value sales of products associated more with cold weather than hot, grew by +22%, at a time when overall grocery sales were trending at +5% growth year-on-year.
Meanwhile, sales of hot weather related products (see the below chart), dropped by -16% and almost £120 million less than their bumper spell back in 2011. These sharp sales peaks outside of normal grocery sales trends highlight the influence that the weather has on consumer buying behaviour.
While extreme, these changes are dwarfed by the short term sales fluctuations seen when winter shows its true colours.
Click image below to enlarge
Stocking up

During the big freeze of November/December 2010 many categories saw radical changes in their sales. People satisfied their 'immediate needs' and also their 'anticipated needs', stocking up with products from many food and drink categories as well as those that help them to cope with the snow.
Additional salt was bought in both table and dishwasher varieties, as well as cat litter that can be used to provide grip on an icy driveway.
Shoppers bought more of their favourite cold weather foods, such as soup, hot drinks and snacks, home baking and bread making products. There was also an increase in the sales of medicines for coughs and colds, cold sores and dry skin.
And almost in answer to the RSPB's call for help, sales of wild bird seed also flew off the shelves with sales up by 156%.
For brands, regardless of the insight derived from consumer trends to help with marketing planning, it is the weather that has probably the largest single effect on what people buy and when.
Its effect is universal and unstoppable. The best brands can do is to mitigate its effect by learning from the past behaviours and planning for the variability extreme weather changes brings.
At the end of the day, Mother Nature has the last word.
Tim Eales, strategic insight director, SymphonyIRI Group