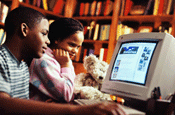 The Advertising Standards Authority today published the findings of its digital media survey for 2008.

It found that only 16 of 551 digital ads it surveyed breached advertising rules.

ASA director general, Christopher Graham, said: "The survey findings should go some way to dispelling the perception that digital is the "wild west" of media.

"Self-regulation clearly works in digital media and where marketing activity is subject to the ASA's scrutiny, there is a high compliance rate with the rules."

However, the survey found that 10 of the 16 breaches were by companies within the health and beauty sector.

The ASA said it was concerned by this statistic, and would scrutinise these ads in future.

Ad spend on the internet now accounts for a quarter of the total market, only 1 per cent behind TV.