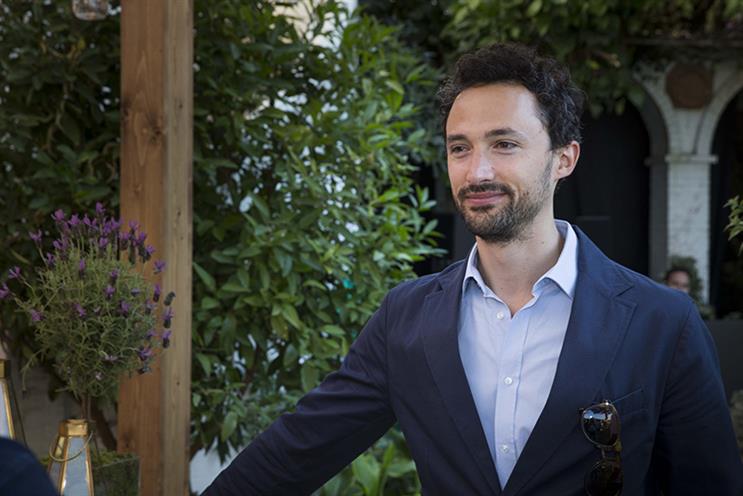 In a panel discussion at the News UK Chateau as part of Cannes Lions, the BT CMO Zaid al-Qassab defended the digital advertising industry and its recent problems over brand safety because it is a "teenager and teenagers have problems as they grow up".

"I don't have an issue with discovering problems and fixing them as we grow as a digital advertising industry," said al-Qassab. "I have a problem if people don't act to fix things, and we've seen really good reaction from the likes of Google this year."

The Times' head of investigations Alexi Mostrous (main image), who has led the paper's coverage about digital ads funding extremism on YouTube and Facebook, contested the teenager analogy.

"The problem with the teenager analogy is Google and Facebook are so powerful now and make so much money that if you are going to call them teenagers then you also need to recognise that the teenagers are ruling the house," said Mostrous. "There's a problem there with accountability and how to scrutinise an industry that is young and developing very fast but yet it is so powerful monetarily. It is hugely important to get the regulatory environment right."

Mostrous said it was important to protect fundamental internet freedoms but advocated introducing "soft" regulatory measures.

For instance, he proposed Google and Facebook should be held liable if they fail to take down extremist content within an appropriate timeframe after warnings from either their own internal systems or the police.

Time to control the beast
Johnny Hornby, chief executive of The&Partnership, argued the measures put in place by Google are "mitigation" to the controversy over brand safety and it owes it to advertisers to create a safe environment to place advertising in.

He proposed YouTube should only ad-enable content that has had half a million views.
Hornby also criticised YouTube for not allowing advertisers to use third-party ad-verification software – and said Google citing that 400 hours of content is uploaded to YouTube a minute is not an excuse but "is just making the problem bigger".

Hornby added: "As agencies we want to be able to verify the data within their walled gardens, both for brand safety and viewability so we can gauge what has and hasn't been watched."
Everybody knew there were risks and the system could never be 100% fool proof
Al-Qassab said it is a "fact of life" that using programmatic means advertisers will not be fully aware of exactly where all their ads are appearing.

"What transpired was perhaps some of the filters and aspects were not as complete as we expected," said Al-Qassab. "Google has hurriedly done something about that."

Jenny Biggam, founder of independent media agency the7stars, agreed that "everybody knew there were risks and the system could never be 100% fool proof".

She added: "Google's initial response was poor – we initially got a blog post and that is something absolutely not appropriate to the scale of the problem but subsequently their response has been good."

The&Partnership's m/SIX agency has been advising its clients not to use YouTube since the turn of the year for brand safety reasons.

In response to a question on whether this had impacted clients' advertising campaigns, Hornby claimed "you can safely come off YouTube" and still put together an effective campaign that gets the same levels of CPA.

For one client that still wanted to target people between the ages of 16-24-years old, the agency placed the adverts non-programmatically.

Programmatic is the key
News UK itself is focusing on programmatic and Mostrous accepted that programmatic is key to the future success of The Times. He argued that the seismic news events of the past two years have meant that people are looking for trusted content providers.

"There is different media providing news to different people and we have to adapt to that to try and stay ahead," said Mostrous. "Not only in terms of offering programmatic tools offered by Facebook and Google, but also to innovate on subscription models to make sure the younger generation is also reading our content."

He concluded by issuing a stark warning that Facebook and Google can not relax if they overcome the issue of ads appearing on extremist content, but warned their algorithms are creating another problem.

"What I found with my fake profile on both YouTube and Facebook is the algorithms can work so that if you are interested in terrorism or far right politics and have enough friends also interested in those areas you reach a tipping point where all you are getting is jihadist content and all the friend requests were pictures of jihadis holding up ISIS flags," explained Mostrous.

"The same software that is being used very legitimately to grow these platforms is being exploited by something that is very serious."