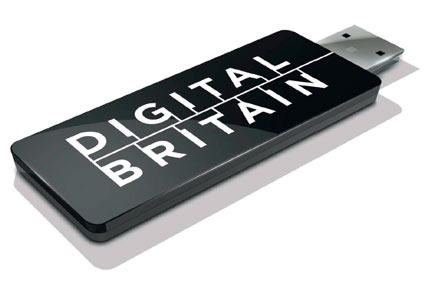 Jeremy Hunt MP
Shadow Secretary of State for Culture, Media and Sport
We don't support top slicing the BBC's licence fee in order to prop up an out of date regional news system. Audiences simply don't identify with such large regions. Instead the Government should have looked at how to stimulate genuinely local TV, ideally advertiser funded. This would do wonders for local communities, local democracy and provide a lifeline for local newspaper groups prepared to diversify into new platforms.
I want to see Channel 4 provide competition to the BBC in the public service genres that commercially funded television simply won't provide. I would also look to them to do more in the new media sector. I think its great that their board have been asked to update their remit as Channel 4 need to adapt to the changing media market.
I was really disappointed to see that the current merger rules, which seem to take little account of the competition provided by the internet, still remain. I'm not sure what actual impact a local media assessment from Ofcom will have on helping this sector. More significantly there was nothing to help local newspaper groups diversify into other media platforms like local TV or radio. It looks like the sector has been left to struggle through whilst Government's attention is elsewhere.
Donnach O'Driscoll
Chief executive, Absolute Radio
The radio industry needs to work together to achieve the targets set out by the Digital Britain report, which we feel are conservative. We already have 50% penetration outside London so are leading the radio industry.
The debate on licence fee top-slicing has raged on all week, we embrace this move as it potentially allows commercial radio to apply for funds to produce programming that is deemed to be of a public purpose including news and documentary content.
Something we have already started to demonstrate with our Sony Gold Award-winning programmes and presenters. The report also outlines how the industry should use the IP services via connected radios to provide added-value content and advertising services which are a good move for the industry as it provides a wealth of opportunities, both commercial and for the audience.
David Abraham
Chief executive, UKTV
It is an important piece of work. Few people could have don't this broad a job. He has delivered on broadband. He has made big gains in piracy. In the core areas he has done well.
But there remain issues with TV ad trading that need looking at. A bugbear for us is the astonishing difference between TV ad rates on terrestrial and multichannel TV. This goes against the grain of a Digital Britain. I am not criticising Carter - I just ask what the impact of all of this will be on trading.
Steve Williams
Chief Executive, OMD Group UK
We can consider Carter's Digital Britain report to be a very decent roadmap for the endgame of the digital 'revolution'. The issues it focuses on, such as universal access, repeat file-sharing, the impact of digital industries on GDP, analogue radio switch-off, and the support for cherished, yet challenged, traditional media properties and models, all point this way.
It is very clear that the government is placing a significant emphasis on the digital industries, and quite rightly so, as this industry is one of our major growth engines, not least in the online advertising sector.
Its biggest success is that it provides clarity for investment decisions and future planning. The indefinite extension of the 3G licences means we will see more investment in mobile infrastructure. The support upgrades to the wired internet consumer and backhaul network will be controversial, but it will be an enabler for mass on-demand media that can provide for more effective marketing.
The report lacks concrete decisions, and we have to question how many of the proposals made will be executed, and how quickly. So, as a manifesto for change in the media sector, good news, but does it go far enough in this increasingly networked global economy?
Mark Rabe
Managing Director, Yahoo UK Sales
The broader vision here is to create a confident and growing digital economy. I am pleased that the Digital Britain report focussed on building strong foundations. The objective now is to get them right in order to deliver a competitive and innovative market for the future and one that is attractive to invest in.
The digital economy here in Britain and around the world is driven by users and our role as leaders within that market is to make it successful for them. We do this by constantly listening to our users and keeping them at the heart of a digital Britain.
Camille de Stempel
Director of Policy, AOL Europe
Providing universal high-speed broadband is to be applauded as long as there is support for the provision of good compelling content in a competitively level playing field. We are pleased to see Digital Britain recognises the value of online advertising to the digital economy, including behavioural advertising.
We also welcome the government's view that the digital economy can best develop in a light touch environment and the recognition shown towards the value of educating consumers and their role in protecting themselves online.
Providing appropriate levels of transparency and control for consumers is an area we have long invested in. We look forward to contributing to the debates in which we are already engaged.
Scott Taunton
Managing director, UTV Media (GB)
There is no doubting the ambition of Digital Britain's vision for radio. The challenge will be to make it a reality. That means finding digital listening solutions for the 25million motorists who listen to stations like talkSPORT in their cars every week, as well as those whose favourite station is unavailable on DAB, like Wigan's Wish FM.
We will do what we can to tackle these issues. But much will rest on how radio audiences respond through their everyday listening choices. It is they who will ultimately decide radio's place in Digital Britain, and we ignore them at our peril.
Sir Michael Lyons
Chairman, BBC Trust
On behalf of licence fee payers, the BBC Trust opposes top-slicing. The licence fee has a clear aim, clear benefits, is clearly understood and has stood the test of time. Top-slicing would damage BBC output, reduce accountability and compromise independence.
The licence fee must not become a slush fund to be dipped into at will, leading to spiralling demands on licence fee payers to help fund the political or commercial concerns of the day. This would lead to the licence fee being seen as another form of general taxation. The Trust will not sit quietly by and watch this happen.
In particular, the Trust is not convinced of the proposal in the Digital Britain report to apply any of the surplus to fund a second regional news operation. There has not yet been a full and open debate about the suggested costs of these services, and it appears that the current proposals have failed to take into account potential sources of commercial funding as well as alternative sources of public funding.
Steve Bignell, MediaCom
Managing Partner & Joint Head of Investment
The report was a mixed bag. Lord Carter made some daring moves and some less so. Funding provision for plurality in regional/local news from the Licence Fee was bold. It is a good fillip for ITV in tough times but will draw criticism from many, not least the BBC. 2mbps broadband for all was a given, but the funding of it is woolly at best.
The report frequently references the undetermined, 'digital switchover under-spend', which seems to be covering several funding gaps, including this and the ambitious analogue radio switch-off. The plan to create a new levy to help pay for UK-wide super-fast broadband is a strong step. Using mobile broadband to 'plug regional gaps' is good news for mobile. Another stride ahead is allowing mobile operators to recoup their investment with indefinite 3G licences.
This will see data charges decrease significantly and increase mobile opportunities for advertisers. Where the report under-delivers most of all is the PSB issue. After months of consultation and with over 200 pages of conclusions, we'd have hoped for more clarity on this matter. A BBC Worldwide / Channel 4 alliance is supported but a conclusive solution still seems far off. The report is a stride towards our digital future but by no means a clear path.
David Hulbert
Director, Ravensbeck, former president, Disney International
Accepting that Channel 4 is not viable in its present form, there are only three possible solutions. Put it up for sale and transfer the problem to someone other than the taxpayer.
Or, divert public subsidy, either directly or via some complicated and not highly logical contrivance involving BBC Worldwide. Or, let the UK commercial free-to-air broadcasting sector rationalise, probably by allowing the logical merger of Channel 4 and Five.
Dave King
Managing director, Telegraph Media Group
I wouldn't wish to second guess Lord Carter who has spent years looking into this in detail, however most business commentators seem under whelmed.
From TMG's perspective we support any initiative that makes distribution and availability of our quality content easier.