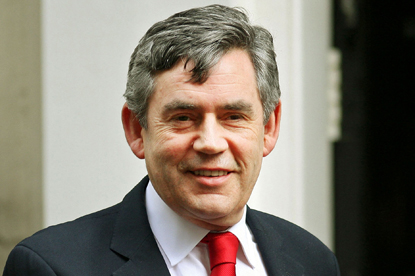 Speaking at the Government-sponsored Digital Britain Summit in London, the Prime Minister praised "great creative thinkers" and told delegates: "You are all increasingly important to our country's future."

Brown, who is looking to broadband and the media industry to help pull Britain out of recession, warned that the global economy had become more competitive than ever before. As a result, the creative industries – TV, media and design among them – had never been more important.

"This is an opportunity not just for our creative industries but for the creative talents of Britain as a whole," he declared.

He added that the creation of a digital Britain, which he called the next great industrial revolution, could not be allowed to develop of its own accord.

"We can't leave this to chance," he said. "To do so would be economic and political folly."

And he suggested that the development of the infrastructure vital to increase Britain's digital competitiveness was at the heart of the new creativity.

It was also vital to unlock the creativity that would secure Britain's future, he told the conference. And he added: "We have the creativity to make the most of the digital age."

Earlier, Andy Burnham, the culture, media and sports secretary, said the digital future meant creativity had to be put at the heart of national thinking.