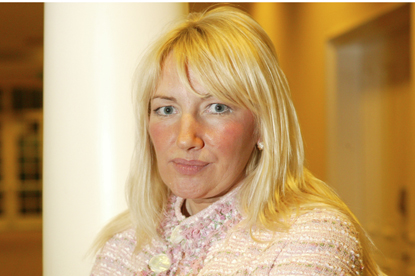 Her call, at the Digital Britain Summit, follows a year in which some 60 local papers have closed and thousands of journalists have lost their jobs.

All have been victims of an advertising slump, a migration of ad revenues online, and the launch of a host of local authority-funded newspapers.

Bailey insisted publishing groups were not asking for state support, only a change in arcane laws that would allow newspapers to compete more equally with their internet rivals.

"Concern about our dominant position doesn't apply any more," she said. "If we are going to compete with a myriad of digital operations, we're going to need more scale."

She added: "Allowing regional newspaper publishers to merge is the only way to limit the damage to our industry."

Bailey said she was not calling for a shake-up in the rules because of the recession but because those rules were out of date.

"Can we imagine a Britain without regional newspapers?" she asked. "Soon, we may not have to. Soon, we may be left with outdated regulation but nothing left to regulate. If newspapers are to thrive, a level playing field is required."

Bailey criticised newspapers for creating what she called "gargantuan websites" that had eroded the value of news and commoditised it.

"If consumers don't care where their news comes from, why should advertisers?" she asked. "We have been playing into the hands of businesses which have played fast and loose with our content."