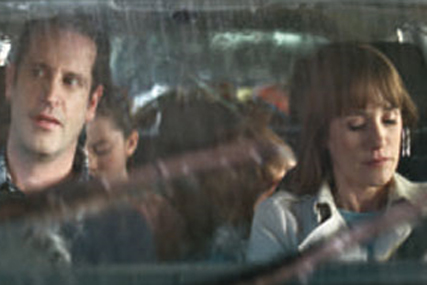 Satellite TV service Freesat will roll out its biggest ad push of the year this week. Running across TV, print, digital and
PR, it will target football fans planning to watch this summer's FIFA World Cup in HD.
The campaign coincides with the launch of an HD service on rival platform Freeview, including content from the BBC, ITV and Channel 4.
The Freeview roll-out will be backed by a £6m integrated campaign, created by start-up ad agency 18 Feet & Rising.
The Freesat ads, created by Farm, show a man driving in a car with his family who sees a billboard that says, 'Get the football in free HD'. He then attempts to convince his wife to allow him to buy a Freesat product. The activity launches on Thursday.