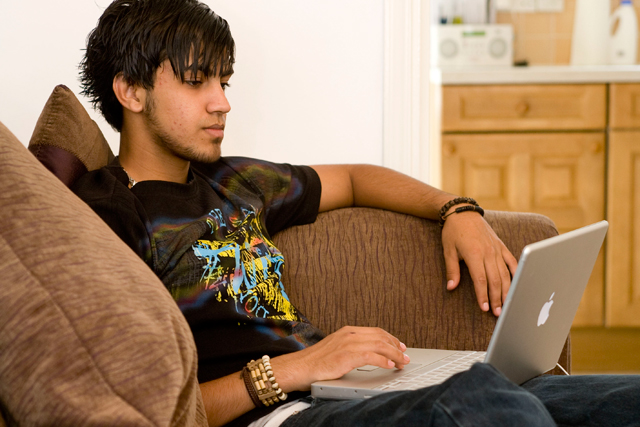 The debate in UK news publishing often revolves around whether to charge for digital news. The Times charges online readers, The Guardian doesn't. But The Daily Telegraph's launch of a limited metered paywall in November 2012 - targeting non-UK users - put an end to the dichotomy and reminds us that different segments call for different strategies.
A study by Simon-Kucher & Partners into broadsheet readership reveals that 86% of UK broadsheet readers believe it's fair to pay for online content against only 14% who refuse to pay. Payers vs. non-payers constitute a first natural segmentation, especially when the "All for free, and free for all" online model becomes unsustainable.
Failing to monetise digital content - for relevant audiences - represents a huge opportunity cost for newspapers, increases their dependence on a declining advertising revenue stream, and creates the risk of cannibalising an already weak print offering.
Using National Readership Survey (NRS) and Audit Bureau of Circulation (ABC) data - plus results of the study into broadsheet readership - four popular misconceptions about consumer willingness-to-pay for broadsheets are addressed.
Are readers unwilling to pay for digital content?

Two key facts from the study indicate that a large proportion of readers are willing to pay for content:
Over three quarters of respondents (86%) thought it fair to pay for a newspaper digital subscription, and perceived £10 per month as 'normal'. (The normal perceived price can be defined as the point at which as many respondents felt the digital subscription was expensive as felt it was fair.)
Nearly half (42%) - including broadsheet subscribers and regular newsstand buyers - already spend more than £8 per month on newspaper content. Thus revealing a certain wallet for news, despite the availability of free alternatives.
Should online papers be 'cheap' to be competitive?

Price-wise, online newspapers cannot compete with other free sources of information such as the UK's BBC which is license-funded.
The 'free' business model requires robust revenue streams (ie, print circulation, print and digital advertising) to justify giving away digital content; yet analysis proves that shrinking print circulation and advertising revenues make this increasingly difficult:
Average daily circulation of the UK's top ten national daily newspapers decreased by 22% 1995 - 2007. (House of Lords 2008, chap 2, article 16.)
Advertising revenue is shrinking; in 1998 a typical broadsheet derived 70%of its revenue from advertising. This has now dropped below 60%.
Revenue generated from a 'cheap' paywall would fall short in compensating the resulting volume loss in shifting from free to fee.
A drop in volume is inevitable when erecting a paywall. But once the initial hurdle of implementing a payment method is overcome, consumers are less price sensitive.The main challenge is therefore not in getting payers to pay more, but to engage those unused to paying into a billing relationship.
Can online content justify similar prices to print?

Readers were found to recognise the value and quality of digital content. Using two rounds of reasoning, study respondents were led to reflect on the expertise in content creation, and the fact that newspapers can no longer rely solely on advertising revenue to subsidise quality news creation.
The results (Fig 1) underline that readers are sensitive to the value aspect, and could be educated to pay more.
Fig. 1: Price that 50% of respondents found too expensive for a monthly digital subscription


The communication had significant impact on the price point stated as "prohibitively expensive", ie, the price level at which 50% of participants would refrain from subscribing. In round one of questioning, half of all participants thought £15 per month "too expensive". In round two, this was pushed back to £20 per month. This increases the pricing range for online newspaper and closes the gap with print prices.
How real is the risk of cannibalisation?

Cannibalisation impact can't be ignored. Many newspapers still provide free content on their website, which they try to charge for in print. This strategy only makes sense if it allows newspapers to grow their readers' base more than it incentivises "existing buyers" to shift to the free platform.
There are two ways newspapers can benefit from new readers:
Increase market share and brand awareness.
Increase revenue through advertising or cross-selling.
According to April 2012 NRS Print and Digital Data (PADD) statistics, The Times is the most popular national broadsheet in print with 5.52 million print readers a month. The Guardian however records the highest number of readers overall (print + website) thanks to an online audience exceeding the print equivalent (Fig 2).
TheGuardian.co.uk is free and attracts 6.5 million website readers - of which 4.9 million are "website only" readers - more than doubling its reader base (+120%). This indicates that quality free newspaper websites can succeed in growing market share.
Fig. 2: UK monthly readership figures (print and website) April 2012
It should be noted however, that due to the lack of data in the public domain, it's difficult to say whether The Guardian's 4.9 million website only readers are new readers or former print buyers. But, when comparing print circulation of The Times and The Guardian - down 13% and 23% respectively during that same period, it's possible that the 74% difference between the two was driven by cannibalisation: ie, the fall in The Guardian's print circulation was accentuated by having a free website.
Conclusion
A watertight paywall isn't necessarily the only way forward - paywalls exist in various guises. The key is to focus on the right audience; the 86% who believe it's fair to pay for online content, instead of only focusing on the 14% who refuse to pay.
Click here to read the full Simon-Kucher & Partners survey.
Mark Billige is managing partner and Cecilia Mourain is a consultant at Simon-Kucher & Partners, with the firm's media and telecommunications practice.