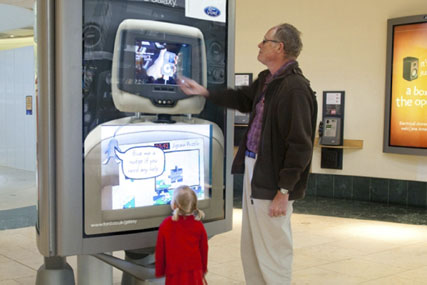 An impressive 79.1% rise in digital outdoor revenue also contributed to the growth, according to figures from the Outdoor Advertising Association.
In the three months to the end of June, advertisers spent £211.5m on outdoor advertising, up from £179.6m in the same period in 2009. Spend on outdoor for the first six months of 2010 is up 16.2%, compared with 2009.
Digital outdoor revenue was £27.2m during the three months to 30 June. Spend on digital screens has now reached 12.8% of total outdoor spend.
Ad categories contributing to the growth included retail, cars, food, finance and computers. Some 75% of the top 100 advertisers increased their spend on outdoor, according to Nielsen figures.
Mike Baker, the chief executive of the OAA, said: "Confidence is coming back into the market and outdoor delivers high frequency and coverage while offering campaigns which are quite targeted. The growth has been in specials, digital and large format."
The biggest spender on outdoor was BSkyB, which spent £6.2m during the three months to 30 June, an increase of 19.8% year on year, followed by Marks & Spencer, which spent £4.5m, up 62% year on year.