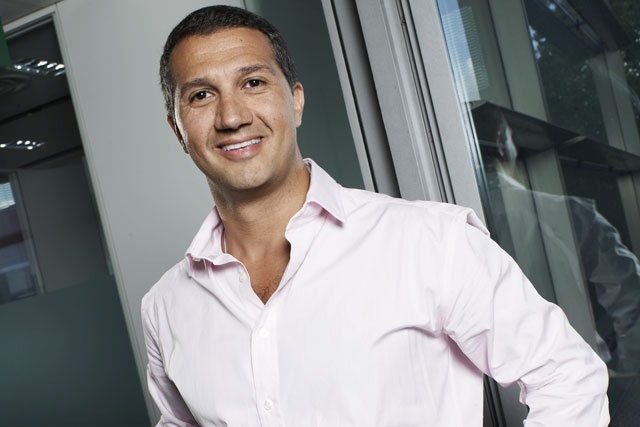 Baran has been at Channel 4 since 2000, during which time C4 has developed its online platform into the largest of the commercial broadcasters, with 342 million long-form views in the year to the end of October.
Under Baran's leadership this year, Channel 4 became the first major broadcaster to develop a range of different digital ad formats and signed a deal with UKTV to sell its on-demand advertising on Virgin Media's platform in October.
New Channel 4 sales director Jonathan Allan is currently in the process of reorganising the sales team into multidisciplinary agency-facing groups, which will have full profit-and-loss accountability for the first time.
Allan has created the role of head of digital and partnership innovation, which will effectively combine the former roles of Baran, Mike Parker and David Charlesworth.
In addition to the head of digital and partnership innovation, Allan's direct reports will be two heads of agency sales, a head of trading and a head of airtime and portfolio management.
The departure of Baran means there has effectively been a clean sweep of Channel 4's senior management in recent months. Mick Perry was the first to go when he left his role of head of airtime sales (effectively head of trading) in October.
It was announced last week that David Charlesworth, head of sponsorship, funded content and product placement, had resigned from Channel 4 and Mike Parker, head of strategic sales and commercial marketing, left at the end of November.
Allan, the former managing director of Channel 4's media agency OMD UK, was a surprise appointment to the Channel 4 sales director job earlier this year. He replaced Channel 4 stalwart Andy Barnes in September.
Baran said: "After an incredible 11 years at Channel 4, I've decided it's time for a new challenge. I am proud to have helped grow C4's New Media Sales operation, cementing 4oD's position as the leading commercial video on demand proposition in the marketplace. "
Jonathan Allan, C4 sales director, said: "Errol has led his team incredibly well in his time at Channel 4 and grown our 4oD revenues massively since launch, for which we are incredibly grateful. He has also played a key role in defining Channel 4's digital future and leveraging our focus on data driven audience understanding. We wish him well for the future."
Follow Maisie McCabe on Twitter @MaisieMcCabe