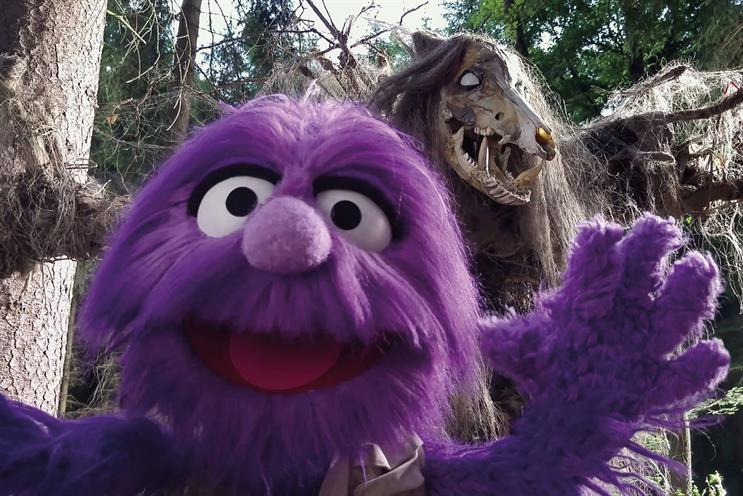 London's Ham Yard Hotel played host to the Digital Cinema Media Awards, bringing together the best and brightest of the cinema advertising world. The Digital Cinema Media Awards, run by Digital Cinema Media (DCM), in partnership with Campaign, celebrate the best advertising work showcased in cinema by the media industry over the past year.
In this, the awards' second year, the number and overall quality of entries surpassed 2015, encompassing creative innovations and detailed media planning that highlighted the importance of cinema in the ad mix.
"The number of really great entries that we struggled to pull apart was reassuring," said judge Simeon Adams, partner at Goodstuff Communications. "The quality entries really stood out, and there were several in each category – that was where the judging challenge was."
Fellow judge Andy Edge, commercial director at Odeon, agreed: "There were some fantastic entries, a real variety and some good innovations. When we chose the winners in quite a few of the categories, there were split decisions."
Outstanding work
These split decisions were such that, in several categories, work was highly commended, with Channel 4, Airbnb and Cancer Research UK all recognised for their efforts.
"The calibre of entries has once again inspired us," Karen Stacey, chief executive of DCM, said. "Our judging panel considered a fantastic representation of the outstanding cinema campaigns screened over the past 12 months. A very broad mix of brands and agencies have taken part, with entries that continue to innovate, entertain and challenge us as an industry."
It's the winning that counts, though, not just the taking part – and those who succeeded embraced the full potential of cinema as a medium and channel. "It's not just about play-ing the same old TV creative on cinema," said Gayle Noah, media director at L'Oréal UK and Ireland. "It's about really thinking about the tools available, and the creative."
Kevin Brown, partner at The Garage Soho, was struck by the "great mixture of people understanding the creative opportunities of the medium, as well as the commercial reality of what can differ from a media-investment point of view. The ones that were pushing the medium harder from a creative and a commercial point of view were the ones that I thought were really special."
For Jonathan Durden, co-founder of PHD and founder of Below the Belt Grooming, cinema offers an opportunity for advertisers to spread their wings. "Cinema is in a particularly interesting time right now, in that it hasn't changed that much, but its strengths are unique," he said. "This is the cinema, people turn their phones off; the canvas is big."
The winners
Grand Prix
Winner: Three/LG, "I know what you unboxed last summer" Mindshare UK
Best use of cinema in an integrated campaign
Winner: Three/LG, "I know what you unboxed last summer" Mindshare UK
Highly commended: Channel 4, "The aliens" OMD UK
Best use of dynamic targeting in cinema
Winner: DFS, "DFS uses cinema to tell stories" MediaCom
Best long-term cinema campaign
Winner: Comparethemarket.com, "Meerkat movies" MEC
Best newcomer to cinema
Winner: House of Fraser, "Your Christmas, your rules"Goodstuff Communications
Best use of innovation in cinema
Winner: Smart Energy GB, "Breaking through the screen: how cinema helped get Gaz & Leccy under control" PHD
Highly commended: Airbnb, "Live there"Starcom MediaVest Group
Best 'marketing for good' campaign
Winner: RNLI, "Respect the water" OMD UK
Highly commended: Cancer Research UK, "Right now"MediaCom
The judges

Top row (l-r)
Jonathan Durden, co-founder, PHD, and founder, Below the Belt Grooming
Andy Edge, commercial director, Odeon
Josh Krichefski, UK CEO, MediaCom
Claire Beale, global editor-in-chief, Campaign
Richard Morris, chief growth officer, EMEA, Dentsu Aegis Network
Simeon Adams, partner, Goodstuff Communications
Daren Rubins, CEO, PHD
Bottom row (l-r)
Kevin Brown, partner, The Garage Soho
Gayle Noah, media director, L'Oréal UK & Ire.
Karen Stacey, CEO, Digital Cinema Media
Helen McRae, CEO UK and chair, Western Europe, Mindshare
Laurence Thomson, co-president and CCO, McCann London
Davina Barker, sales director, Digital Cinema Media
The judges on this year's winning campaigns
Grand Prix & Best use of cinema in an integrated campaign
Three/LG
"Three takes the medium of cinema as far as you can. It's the centrepiece of a campaign, and shows amazing confidence in partnerships. Partnerships are going to be increasingly a feature of what we all do for a living. To bring those partners together – let alone sell that in, let alone get cinema involved – combined with a four-minute ad, which is like a film, is pretty cool." – Jonathan Durden, co-founder, PHD, and founder, Below the Belt Grooming
Highly commended: Channel 4
Best use of dynamic targeting in cinema
DFS
"DFS is a clever campaign. It isolates the effect of cinema, gives cinema a role and augments the effect of cinema with all sorts of clever mobile geotargeting." – Simeon Adams, partner, Goodstuff Communications
Best use of innovation in cinema
Smart Energy GB
"'Gaz & Leccy' demonstrated how you can really build an engaging experience in the cinema environment and then exploit that from a social media point of view." – Kevin Brown, partner, The Garage Soho
Highly commended: Airbnb
Best 'marketing for good' campaign
RNLI
"The RNLI is targeting young men – a very tough audience to convince. Everyone [in charities] is competing; through cinema, you can make your message really resonate, and be very focused." – Helen McRae, CEO UK and chair, Western Europe, Mindshare
Highly commended: CRUK
Best newcomer to cinema
House of Fraser
"The strength of it was that it stands out visually – and if you're talking about entertaining, I think the platform's totally right for it. It was bold, it had impact, it had a captive audience." – Laurence Thomson, co-president and chief creative officer, McCann London
Best long-term cinema campaign
ComparetheMarket
"It wanted to do something at scale and made this cinema partnership work for it strongly. It has taken all the assets from cinema and made that a really powerful, long-term association." – Richard Morris, chief growth officer, EMEA, Dentsu Aegis Network