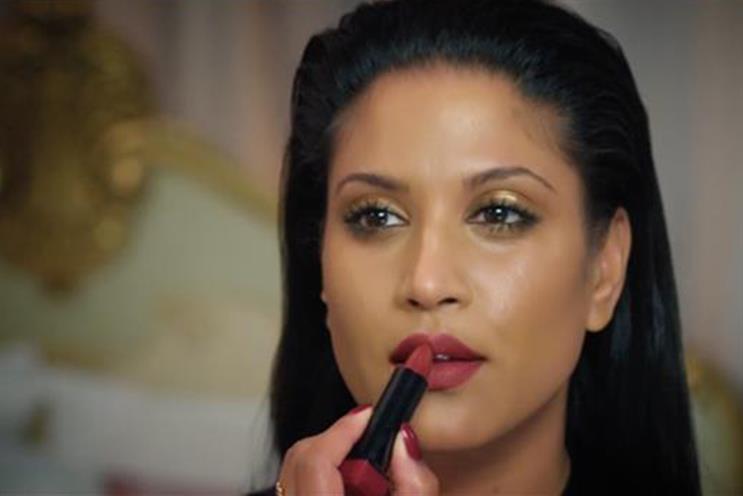 The Digital Cinema Media Awards, which celebrate and reward the best campaigns showcased on the big screen by the media industry, are now open.
Prizes include a red carpet experience for four people and a cinema screen-time campaign to the value of £100,000.
The awards, run in partnership with Campaign, are free to enter and the closing date for submissions is Friday 12 July. Judging will take place on Tuesday 3 September and the winners will be announced on Wednesday 18 September in a red-carpet ceremony at London's Ham Yard Hotel.
There are six award categories and one overall Grand Prix prize for the most effective and forward-thinking campaign.
Coty Consumer Beauty UK and Zenith scooped the Grand Prix in 2018 for Max Factor's "Putting a spotlight on the leading ladies of cinema". Over a nine-month period, the campaign created bespoke content for cinema that recreated the looks of the leading ladies of two of 2017's biggest blockbusters, Murder on the Orient Express and The Greatest Showman.
There are two new categories this year to recognise the ways advertisers are creating bespoke content for cinema, as well as how cinema has become an integral part of advertisers' launch campaigns.
The 2019 categories are:
Best Use of Cinema (Small)
Best Use of Cinema (Large)
Best Bespoke for Cinema Campaign
Best Cinema Launch Campaign
Best Use of Innovation in Cinema
Best "Marketing for Good" Cinema Campaign
Grand Prix
The 2019 judging panel, chaired by Claire Beale, Campaign's global editor-in-chief, includes:
Matt Adams, chief executive, Havas Group Media
Davina Barker, sales director, Digital Cinema Media
Mark Bowles, marketing director, Sony PlayStation
Maud Cant, head of AV, MediaCom Edinburgh
Verica Djurdjevic, chief executive, PHD UK
Hamid Habib, UK managing director, Starcom
Claire Hilton, managing director, global brand and insight, Barclays
Mark Howley, chief operating officer, Publicis Media
Charlote Kernohan, Jet2.com and Jet2holidays, general manager, advertising and partnerships
Marie Oldham, chief strategy officer, VCCP
Clare Peters, executive director, Manning Gottlieb OMD
Satin Reid, joint managing director, MediaCom
Karen Stacey, chief executive, Digital Cinema Media
Andrew Stephens, founding partner, Goodstuff Communications
Jo Sutherland, chief executive, Carat UK
Lindsay Turner, chief executive, Blue449
Jon Wilkins, executive chairman, Karmarama; managing director, Accenture Interactive
Stacey said: "In a year that cinema admissions are booming and the multiple-record-breaking superhero blockbuster Avengers: Endgame is capturing audiences across the globe, we expect the fifth annual Digital Cinema Media Awards to once again attract a record number of entries, which showcase why cinema is an intrinsic part of brands' AV schedules.
"The cinema medium has never been more relevant, offering a powerful, undistracted and trusted environment for brands. I once again urge you all to enter your brilliant work so we can celebrate the best of the best on the big screen."
For more details, or to register for updates, hints and tips, go to www.dcm.co.uk/awards or email awards@dcm.co.uk