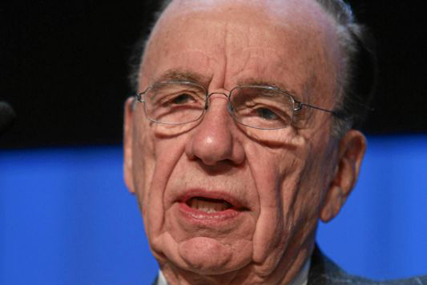 Quarterly losses in News Corporation's 'other' segment, which includes the Digital Media Group, increased by 23.8% year on year. This principally stemmed from lower search and advertising revenues at MySpace.
For the three months to 30 September, total revenue was $7.4bn, News Corp's first quarter in reporting terms, up from $7.2bn in the same period of 2009.

Revenues in News Corp's 'other' segment, which includes MySpace as part of the Digital Media Group, were $298m in the three months of 2010, a decline of 25.5% from the same period during 2009.

In a conference call yesterday Chase Carey, president of News Corp, said the company was clear that MySpace "is a problem" and that traffic numbers are still not going in the right direction. The site is currently undergoing a relaunch, unveiled last week.

However, News Corp's newspaper businesses, which include The Times and The Sun owner News International, achieved an average 13% increase in ad revenue in the three months to 30 September.

News Corp said the newspaper businesses gained across all geographies but singled out the UK as benefiting from lower newsprint and distribution costs.

Though News Corp does not break out figures for the newspaper business, revenues at the publishing segment, which also includes book publisher HarperCollins, were $2.0bn, up 3.3% year on year.

Operating income at the publishing segment was $178m in the three months to 30 September, up 50.8% year on year. News Corp said the gains were primarily due to "increased contributions at the newspaper businesses".
The cable network programming division, which consists of the production and licensing of programming distributed through cable or satellite operations, brought in revenues of $1.9bn, up 16.6% year on year, while operating income was $659m, up 29.4% year on year.

Rupert Murdoch, chairman and chief executive, attributed the increased operating income to both "greater advertising revenue" and "operational efficiencies at our newspapers".

Yesterday News Corp made its bid for the 60.9% of BSkyB it does not already own formal by filing the merger with the European Commission and today Business Secretary Vince Cable asked regulator Ofcom to perform a public interest test.

As Sky is only part owned by News Corp it is listed under affiliates. Earnings from Sky were $137m, up an impressive 69.1% from the $81m Sky contributed in the three months to 30 September 2009.

Earnings from affiliates were $94m, due to losses of $43m at other affiliates, in the three months to 30 September, up 193.8% from the same period in 2009.

News Corp said the increased contributions from affiliates are primarily due to higher Sky earnings as a result of a gain related to a business disposal as well as subscription revenue growth.

In total, operating income at the media giant was $1.15bn, an 8% increase from the $1.06bn reported a year ago. Net income was £809m, up 35.5% from the same period during 2009.

News Corp said the double-digit percentage profit increases at the cable network programming, television and publishing segments were partially offset by decreases at the filmed entertainment, direct broadcast satellite television and other segments.
At the filmed entertainment segment, which includes Hollywood producer Twentieth Century Fox, revenues declined 1.2% to $1.5bn and operating income dropped by 28.4% to $280m.

The Television segment of News Corp, which includes the broadcasting of network programming, took revenue of $851m, up 11.3%, and made operating income of $105m, up $67m from the same period in 2009.
Rupert Murdoch said News Corp's cable network programming business "continues to lead News Corporation's financial and operational momentum".

Murdoch said: "We continue to invest in superior content across all of our businesses, ensuring the best in news, sports and entertainment, competitively positioning our business for long term growth."