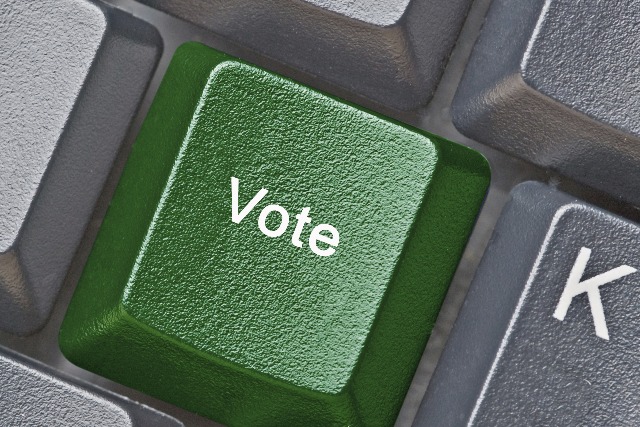 Spearheaded by the Speaker of the House of Commons, John Bercow, the event hosted in conjunction with the IDM, was aimed at generating ideas for a wide-ranging commission into the establishment of a 'digital democracy'.
Kicking off proceedings, held at law firm Baker & McKenzie, self-confessed technophobe Bercow said he had launched the commission because he felt that "we in parliament were heavily behind the curve in technology".
Bercow added that he hoped the discussion, which took place on Wednesday (2 July) in a number of small groups before feeding back to all participants, would be "conscientious and constructive". Most participants would certainly agree that the Speaker's wish was granted.
The debate
Yah-boo
While the idea behind the day was to think about how digital could be used to connect with the electorate, inevitably many delegates felt they had to take a step back and examine why people felt disengaged in the first place.
Many raised the 'yah-boo' nature of the Commons, typically what most people see on TV in news clips, as something that puts the public off Parliament.
Nick Manning, chief operating officer, Ebiquity opined: "The problem with Parliament is politics." He added that he would like to see a parliamentary YouTube channel, although Yatterbox's head of product Ben Carson warned that for drier legislation it could be "difficult to find hooks to hang this on".
Meg Hillier MP echoed this view. "Parliamentary experiments on how to engage better have worked best when there has been a particular issue. When you've got a community of interest its easy to engage with them," she told Marketing.
Hiller, whose Hackney South and Shoreditch constituency covers Tech City, added: "Personally, I think we need to release the data parliament has as early as possible and let the techpreneurs take it on and make it something that is accessible to the public."
"Humanising" the issues was also suggested. Emma Jones, marketing officer, Parkinson's UK, said: "People respond better to things that are more human. It's about how you can demonstrate the benefits of parliament in a human way so it's about a person first and Parliament second."
Drew Thomson, founder and chief executive, Starcount said tapping into young "super-influencers" was worth consideration. "We now have the first generation of people who are connected by their passions rather than their geographies," he commented. He pointed to One Direction fan SJ, who has more than 1m Twitter followers or the Swedish gamer PewDiePie as examples.
Thomson added that David Cameron's recent 'Cool Britannia' party missed the opportunity to show the PM connecting with figures of real relevance to today's young people.
MPs connect
The role of the MP was placed under scrutiny. IAB policy manager Alexandra Stepney said very few MPs knew where to begin in terms of connecting with constituents digitally and needed training. MPs such as Stella Creasy, who has run a number of successful campaigns via Twitter, were the "exception not the rule", she added.
Ian Twinn, Isba's public affairs director, argued that Parliament was not an institution itself but a "collection of individuals all voted in individually to represent a particular area".
"So what we felt was that Parliament shouldn't be setting up new institutions, new technological ways of engaging. MPs themselves should be using whatever is out there in the marketplace, recognising there's a resource implication here," said Twinn.
Meg Hillier MP, who is also one of the commission members, wondered whether an algorithm could help deal with the thousands of constituency queries she receives every year.
However, she received little sympathy from one group that said during the feedback session that MPs needed to stop moaning and deal with digital overload like everyone else.
Digital don'ts
E-petitions, which came in under the last Labour government, were the subject of much debate. Some believed they were positive, others questioned how the feedback system in this area worked, while one group labelled them an "incredibly ineffective process" as they claimed there were no examples of any that had been successful.
Among the digital evangelists some cautious voices aired, worried that in the rush to a digital democracy the moderates in the electorate could be pushed out.
Twinn warned it was possible that "digital engagement could fog the representative democracy".
The former Conservative MP, explained: "Digital engagement is great but only certain sorts of people engage digitally. There are people who are always highly-motivated on individual issues but they don't represent the broad range of the public.
"MPs can listen to everybody but in the end the they've got a duty to their constituents, a duty to their own conscience and a pretty strong duty to their political parties," he concluded.
Brand Parliament
Femi Oyeniran, a film-maker and one of the Digital Democracy Commissioners charged with helping bring the findings together and moderate discussions, called for an individual to be responsible for Parliament's image. The idea was raised by a number of groups, with some wanting a platform established which would disseminate information in a non-partisan way.
Mike Cornwell, chief executive of the IDM, said: "Understanding that Parliament is there to scrutinise Government was a big 'aha' for many gathered and one idea was to develop Parliament as we would any brand so it has proper resonance with people."
Dave Coplin, chief envisioning officer, Microsoft, told Marketing: "My favourite part of the conversations was the question, 'what if Parliament was a modern day brand and you were looking to engage with your customers what would you do?'
"We've got an organisation here which provides products and services that everybody is able to consume, better still they want to co-create those products and services with their customers. If you were a real brand that would be an amazing proposition," said Coplin.
It's not too late to get involved, check out the Digital Democracy Commission's site to find out how to submit evidence.