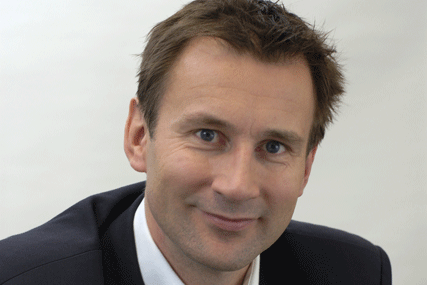 The Bill passed through its second reading in the House of Commons last night (6 March) without opposition, and will now enter the fast track process, known as the 'wash up', to complete the Parliamentary process needed for it to become law before the end of the week.

Crucially, the Conservative Party supported the Bill even though Jeremy Hunt, shadow secretary for culture, media and support, and Conservative MP for South West Surrey, said it was a "catalogue of ducked decisions".

Some of the most controversial parts of the Bill include provision to suspend the internet connection of file sharers, support for a 2015 target date for digital radio, independently funded news consortia delivering regional news on channel three, and a £6 annual broadband tax on landlines.

Hunt said: "We wanted an iPod; we got an Amstrad. We wanted a digital switchover; we got an analogue switch off. It's time to reboot."

Hunt said the government had "ducked reforms to help the struggling local radio and newspaper sector, ducked reforms to give Britain a credible path to super fast broadband, and failed to clarify the limits of the BBC."

Speaking for the government, Ben Bradshaw, the secretary of state for culture, media and sport, said the Bill would "keep the legal framework up to date in a fast-moving digital world".

As she introduced the Bill for debate, Harriet Harman, leader of the House of Commons and deputy leader of the Labour Party, indicated that controversial elements of the Bill would be subject to more consultation before it becomes law.

Harman said that after the General Election, the Bill would be subject to "a super-affirmative procedure", which means there will be further scrutiny and a public consultation to address any unresolved issues.

The Bill will pass through the Committee stage today. Bradshaw said it was not true that the Bill would not be fully debated at committee stage, and added that "most, if not all, parts of the Bill have cross-party support".

Although Jeremy Hunt said the Bill could have been "massively improved if it had proper scrutiny at committee stage", he maintained that some clauses were "so critical, if we completely [oppose the Bill] there will be an economic cost".

Adam Afriyie, shadow minister for innovation, universities and skills and Conservative MP for Windsor, said the Conservative Party "reserve[s] the right to revisit any measures which go through the House, should the Conservative Party win the General Election".