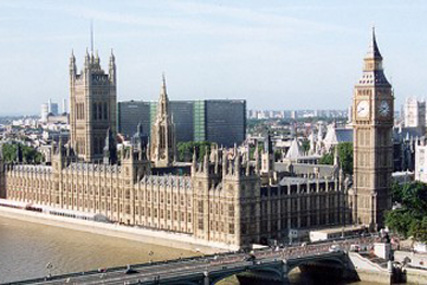 The Bill, which was supported by the Conservative Party after a number of clauses were removed yesterday, passed with a strong majority of 189 votes to 47 after a two-hour debate.

In a further change, clause 43 of the Bill, which would have undermined the photographic copyright of so-called 'orphan works', was removed from the Bill after a campaign of opposition from photographers.

The Digital Economy Bill has been widely criticised from many quarters, not least because it provides for the courts to cut off the internet access of users who persist in sharing copyrighted material.

Though the government removed its initial clause 18, which gave the courts the power to force internet service providers to block websites, it was replaced by an amendment to clause eight, which has been criticised for vaguely dictating the same thing.

The amendment states: "The secretary of state may, by regulations, make provision about the granting by a court of a blocking injunction in respect of a location on the internet, which the court is satisfied has been, is being, or is likely to be used for or in connection with, an activity that infringes copyright."

Yesterday, the government removed clauses expanding the power of Ofcom and providing for the rollout of regional news pilots – the Independently Funded News Consortia – after opposition from the Conservative Party.

The Bill went through a fast-track process called the 'wash-up', to become law, after the General Election was called on Tuesday.

The Bill will pass back to the House of Lords, where it originated, for the peers to respond to the amendments made in the Commons. They are able to send the Bill back to the Commons if they disagree with the amendments. However, if they agree, it will then receive royal assent and become law.
The proceedings in Westminster were followed by the online commmunity of those who were sceptical about the Bill, with the terms 'DE Bill' and 'Digital Economy Bill' becoming trending topics on Twitter.

At the time of publishing, more 4,000 users had registered their opposition to the Bill on a tweet aggregator website called WhatDEbill.org.

The site has been set up to register Twitter users each time the hashtag #whatdebill is added to a user's tweet.