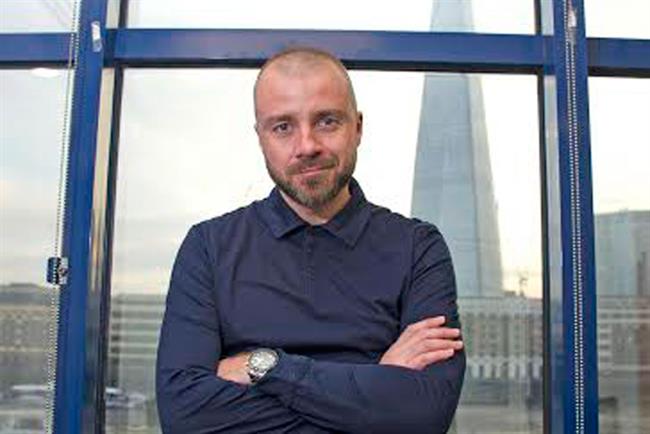 Toby Morris, Northern & Shell's commercial director, joined from AOL in July. He admitted to Campaign there was a "preconception" that the Northern & Shell proprietor did not invest in new resources at his media group, but this was "unfair".
He said Desmond understood, "we need to change this business" as it becomes a "digital-first operation".
Morris maintained there has already been a "wholesale change" in recent months as the business has quietly moved from being "newspaper-led" to a "platform-agnostic" approach at scale.
He described the breadth of the portfolio of assets, which includes the Daily Express, Daily Star, OK! and the Health Lottery, as "a hidden gem" that reaches 36 per cent of UK adults each month.
The company has hired 32 online editorial staff in recent months and about 15 in research, insight, planning and data, which now "sit geographically at the heart of our business".
Significant hires include Steve Payne, who used to work with Morris at AOL, as planning and insight director and Paul Calver, formerly of Tesco and TK Maxx, as head of data.
Morris said one of the biggest changes has been to launch a Northern & Shell audience data platform, based on the company's first-party data on 23 million Britons, so advertisers can target consumers reliably at a time when ad fraud and ad-blocking are on the rise.
He said: "The investment in data is really interesting because it gives us an opportunity to target our audiences in a platform-agnostic way. We're no longer trading pages [of newsprint]. We're trading audiences."
The Health Lottery data, in particular, "gives us a very unique view of our audience", he said. "We're very, very comfortable with the quality of the data."
Northern & Shell said when it announced the creation of the audience data platform earlier this month that it was important to offer trusted data "in light" of the recent Association of National Advertisers investigation in America which "demanded a more robust assessment of the accountability of digital media owners' inventory".
Other recent digital changes at Northern & Shell include a revamp of the OK! mobile app.
Morris said: "Agencies and clients are very receptive. When I go out, nobody expects Northern & Shell to be in this position and we're really taking people by surprise."
He said the move to a unified print and sales operation earlier this year was logical, instead of agencies dealing with lots of different people across newspapers, magazine and online sales teams.
"We were ahead of the Mail [on unified sales] and we haven't gone through a lengthy Boston Consulting Group nonsense," he said, referring to how Daily Mail & General Trust spent millions on consultants in its last financial year.
"There's always been a perception issue around Northern & Shell, and that's unfair. Because of the way we're owned, we're able to move quickly. It's an exciting place to be. We're investing in faster-moving areas of our portfolio. It feels to me that we're like a well-funded start-up. People don't realise what's under the bonnet."
He warned there is "very little unity" among news and magazine publishers about "how to deal" with online problems such as ad-blocking. However, "less than 4 per cent" of Northern & Shell users are blocking ads. "We're not suffering at the level some of our competitors are," he said, amid suggestions that some sites are facing blocking by up to 20 per cent of users.
Morris said digital generates under ten per cent of ad sales but it made sense to invest because print is "in decline".
Desmond is keen to demonstrate that Northern & Shell has a prosperous future after talks about selling Express Newspapers to Trinity Mirror failed and he told Simon Fox, the chief executive of the Daily Mirror publisher, to "Fox off" earlier this month.
The Express, Star and OK! titles continued to see print circulation fall during much of 2015, but Desmond's decision to slash the cover price of the Daily Star in October has perked up its sales – although circulation revenue will have suffered.
Morris said: "We still have 1.8 million paid-for print interactions on a daily basis. We have mass scale but we also have quality audiences."
He confessed friends had expressed doubts about his decision to join a legacy publisher but he said Desmond and managing director Stan Myerson had stuck to their promises to invest.
"Lots of people questioned my move and said, 'Why are you leaving a digital pure-play to come here?' It's a challenge. But Stan and Richard have been as good to their word as when we started the conversation 14 months ago.
"Every decision to change this business has been backed by Stan and Richard."