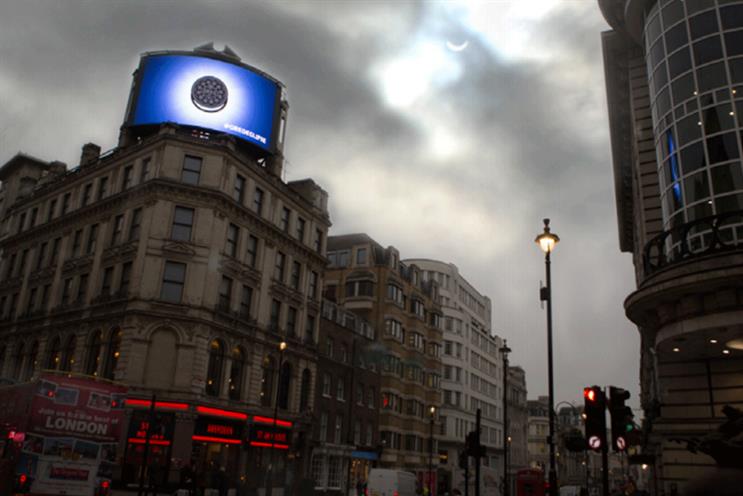 WINNER: Digital out of home: #OreoEclipse by PHD, Talon & Grand Visual
The eclipse would see other brands settle for opportunistic social media stunts. To make a genuine impact on shopper trial, the #OreoEclipse couldn't be that. It needed to be a high-profile event, executed at scale.
Key to delivering that scale was the impact of digital OOH.
Across the actual duration of the eclipse, specially created digital outdoor sites used Oreos to re-create the Eclipse happening in the sky above them in real-time.
This was achieved by inputting Royal Astronomical Society data into sites to allow them to mirror the exact timings and trajectory of the sun and moon on the screens – no matter where in the UK the sites were.
20 million people saw the #OreoEclipse in one day. With the weather in most of the UK making the spectacle less spectacular, for many, the #OreoEclipse was the only one they enjoyed.