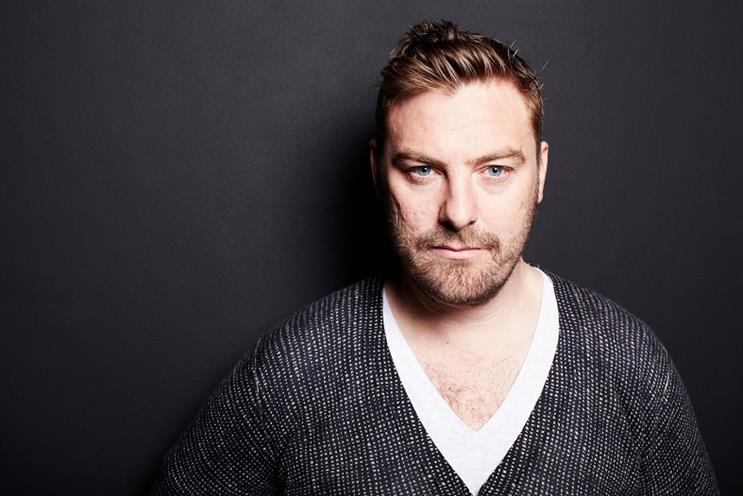 Click here to read Costa D'sa's original piece before moving on to their responses.
Chris Clarke, international chief creative officer, DigitasLBi
Richard rightly points out that agency leaders will spend "most of their time looking at and tweaking their business models" this year.
I would say the only reason we are still here is that we have built a culture ready for change. Over the past year we've seen large parts of what we do morph into a completely different company, and something more akin to a start-up incubator than an agency.
I'd like to believe Richard when he forecasts a move into product. This is incredibly hard to do and most agencies are unable to structure themselves to deliver on it.
Richard's point around data for social good is interesting. The internet is not a democracy, the people with the biggest computers are the presiding warlords.
We need to be more conscious of their power and more deliberate in how we use technology so we can reverse the trend towards inequality at the heart of digital disruption.
Patrick Griffith, chief executive, Havas Work Club
It's funny how advertising agencies aren't expected to have a "thing" but digital agencies are.
We are expected to keep running. We pitch our tents in social, then mobile, then data, then content.
Digital agencies are expected to determine themselves by what advertising agencies don't do.
I think in 2015 digital will no longer be our "thing". There is no non-digital world anymore.
We all play in the same channels. We all exist to plug our clients into culture. So instead – and Richard utterly nails this – it is the talent we hire that will define us.
While the whole agency ice-flow keeps shrinking, digital agencies can be the ones who create new land.
Let's create culture not just advise on it. Digital agencies must fill themselves with makers.
We can expand the gene pool of the entire industry by hiring the people who would never work in an agency. That feels like progress.
Matt Lodder, vice president managing director, R/GA London
The shift in the creative leadership is less about a changing of the guard in adland and more about wider seismic cultural and economic change.
Leading brands are ripping up the procurement rulebook because they need agencies that combine the best of both traditional and digital. This isn't a procurement thing. It's a matter of survival predicated by the complex demands of the connected age.
They need agencies that can scale to collaborate across their entire business to connect product, service and communications. This will enable them to deliver contextually and culturally relevant experiences that will transform both brand love and bottom line.
The bar is high. Credible agency partners must curate a wide range of talent to field lean teams who can master both bottom-up and top-down thinking to deliver experiences that are rooted in human behaviours and are elastic enough to foster and provoke genuine ongoing participation at a local and global level.
Matt Law, managing director, AnalogFolk London
Shortly after cars were invented, many vehicles had a tiller on the back to steer, like on a boat, because that's what people were used to, and what felt familiar.
While the predictions are well made, and, in particular, the focus on data, media companies being frenemies to the creative industry and talent being what defines us, "the big opportunity" misses at least one big opportunity.
We are not in a zero-sum game, where either the ad agency or the upstarts own the creative strategy and sit on the mythical top table (presumably somewhere near Valhalla). There is the opportunity for complementary skills, experiences and perspectives.
Successful digitally focused companies in these years since 2000AD (after digital) are not necessarily ones that will succeed by defeating ad agencies.
Not least because the types of services we can provide are so much broader, and include wide areas of blue ocean that are not well supplied by the rest of the industry – business consulting and transformation, user/customer-experience thinking, retail innovation, and, as Richard mentioned, technology enabled products, spring to mind as examples.
The big opportunity for the most effective strategic and creative digital partners for brands this year will be those who learn to collaborate, not just with ad agencies, but also with product teams, marketers, communities, the R&D department, in-house teams and (whisper it) procurement specialists.