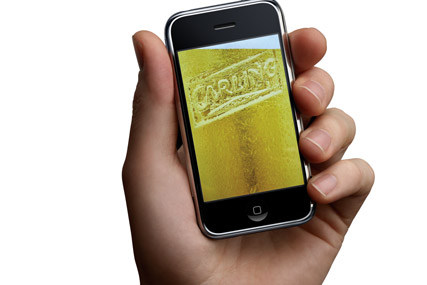 Despite the slowdown, the digital sector grew more than any of the other disciplines surveyed, which confirms that spend is still shifting towards online and digital methods of communication.
Despite the increase in gross income, total operating profit across the Top 30 tumbled from £21.9 million in the previous year to £15.3 million. Sixteen of the companies showed a decrease in operating profit, with seven reporting operating losses. Between them, the losses posted by DM Europe, Asia Digital Holdings and Agency.com wiped out any increases in profits from other agencies. Despite this, there were some good individual increases at glue London, Steak Media, Pod1 and Twentysix London.
Operating margins across the Top 30 have fallen sharply this year from 9.5 per cent to 5.7 per cent. This is particularly concerning given the increase in gross income across the sector. While staff costs increased marginally more than income, it was the increase in other overheads that helped to significantly decrease the margin. It's clear that agencies need to control costs better. However, eight companies managed to achieve or exceed the Kingston Smith W1 benchmark of a 15 per cent operating profit margin. Of these, the top four agencies were group-owned, with WPP's Outrider achieving the highest operating profit margin of 27.8 per cent. A further eight companies achieved margins within the 10-15 per cent range.
A well-run agency should aim to contain its staff costs to no more than 55 per cent of gross income to achieve good margins. This year, the ratio worsened to 65 per cent - the third increase in a row. Many companies will have staffed up in 2007 anticipating continued growth in income only for the recession to bite.
Gross income per head, which is used to measure productivity, was on average £73,833, which is down on the same mix of companies' previous result of £76,201 and is moving further from our suggested target of £80,000-£100,000. Digital agencies are commenting on how much harder they are having to work for the same fee compared with a year or two ago.
The rapid growth in previous years has slowed significantly. It seems agencies have continued to increase their headcount, yet the slowdown in growth in income has surprised some. Spiralling overhead costs and clients demanding more for the same level of fees is eroding margins and can't be sustainable in the long term.
Next year's results are expected to be worse. Agencies must look even closer at their business models and adjust their cost base to maximise their chances of turning hard-earned fees into profits.
Notes: the Top 30 digital agencies have been ranked according to gross
income 1 prev. Avenue A/Razorfish; 2 prev. TMN Group.
- Esther Carder, partner, Kingston Smith W1.
Agency performance leagues 2010:
CREATIVE AGENCIES - Top 50 league table
MEDIA AGENCIES - Top 15 league table
DIGITAL AGENCIES - Top 15 league table
DIRECT MARKETING/SALES PROMOTION AGENCIES - Top 15 league table