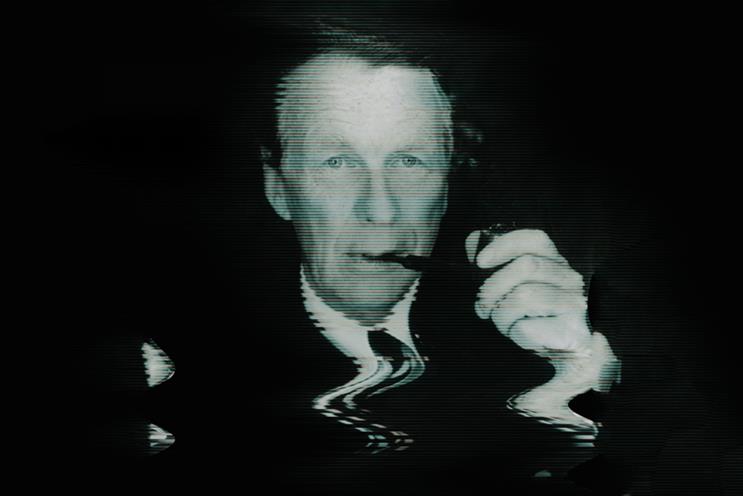 What would journalist and author Vance Packard have made of the digital revolution?
The "hidden persuaders" he railed against in his book of the same name, published in the late 1950s, allegedly used television to bewitch their audiences with "manipulation" massaging. No matter that St Vance's most influential accusation – that subliminal ads increased sales – turned out in the end to have been based on falsified experiments.
Of course, some advertising has always been pushed to the ethical edge of what's illegal, indecent, dishonest or untruthful. Like any other tool, much like a domestic hammer, advertising can be subject to misuse. But, in most jurisdictions, it would be difficult to argue that the ethical safeguards in place around advertising today do not offer very reasonable protections to consumers.
Like advertising or branding, the internet is only a tool, a means to an end, not an end in itself.
That doesn't placate those who believe that advertising itself is unethical. Author and social activist Naomi Klein still – presumably – would prefer a world of "no logos" and believes that the unbranded space is a luxury, unethically awarded only to the very rich.
I always think of the work that Ogilvy does for Lifebuoy in India, changing attitudes to hygiene, persuading people to wash their hands before they eat – and saving lives. At some religious festivals in the country, bread is eaten in traditional formats. The idea was simple – why not stamp those flat loaves with the message: "Did you wash your hands with Lifebuoy?" Millions became engaged at a tiny cost, but the appearance of the "logo" was doing the exact opposite of what Klein has argued. Try telling a consumer in India that there is something unethical in that.
Like advertising or branding, the internet is only a tool, a means to an end, not an end in itself. Fons et origo; it is ethically neutral. Arguably, the biggest perceptual problem it faces is overcoming the grossly inflated idealism of its early advocates who saw it, in itself, as a force for good. Of course, it wasn't necessarily so. The liberal reluctance to see the internet regulated in fact led to ethical compromises, dark zones and systemic abuse, just as it would have done if television or magazines were unregulated.
For anyone on the agency or client side in this business, let's be clear: a clean, regulated internet is 100% in our interest, as much as it is in the interest of consumers. Anyone who seeks to push the limits into "grey" areas of data-collection, of profiting and targeting, is doing the industry a grave disservice. That imposes heavy responsibility, in particular on the new-media behemoths.
With transparency comes the other dividend – choice
But all this still sidesteps the real significance of the digital revolution. In my book Ogilvy on Advertising in the Digital Age [see extract on the following page] – the sequel to Ogilvy on Advertising, by David Ogilvy – I try to evoke just what has happened, with the benefit of some hindsight.
Quite simply, it has turned communication on its head. The world of Packard, where consumers were passive victims of communication, never really existed, but there was a sense in which advertising could be directive and one-way, despite often tending to argue to the contrary.
But now it ain't. Transparency is the great gift of the internet to ethical communication. There is no longer any hiding place for the exaggerater or the misclaimers – or the manufacturers with a corporate vision that says one thing, but a behaviour that does not live up to it. Now, if you don't like what you are being told, you can talk back and be heard, and that is more powerful a protection than volume of regulation.
With transparency comes the other dividend – choice. Communication has become, more than ever, elective. The consumer can choose what content she wants to watch – or not. So "content" has become the ultimate defence against Packardism: the viewer chooses.
That, of course, puts a burden on the communications business. It cannot afford to produce content that consumers don't pay attention to. And, yet, often, that is still exactly what they do.
The vast majority of content produced for the internet remains unread, unwatched, unseen and unheard – and what our industry produces is no better than average. This has made content a rather dirty word. In presentations, we have even used the image of landfill to stigmatise bad content…
Ogilvy on advertising in the digial age
An extract…
How then, to avoid the call of the dumpster?
It helps to have a sound definition. This is mine. Content (noun): Communication so good you want to spend time with it or share it.
That's a high bar. It means that something worthy of being called content must so capture you that you choose to watch, read or listen to it. It must spur you to vouch for its value as you repost it on to your friends.
When I was asked to write a sequel to David's best book, I was very reluctant for many reasons, not least a strong sense of lèse-majesté. But a particular concern was that there were so many disconnects with his world that it would be very difficult to make any ties.
After all, wasn't it David Ogilvy who reminded us that "the consumer is not a moron, she is your wife".



But the more I thought about it, the more it seemed to me that this world may have been turned upside-down, but it was still essentially the same, that the language and the technology may have changed but that many of the principles had not.
After all, wasn't it David Ogilvy who reminded us that "the consumer is not a moron, she is your wife". In fact, when we have really wanted a client to understand what content is, I showed a video clip of David from the early 1980s, talking to camera.
"It seems to me that print editors must know how to communicate [better] than we admen," he says. "We admen have an unconscious belief that an ad has to look like an ad. Ad layouts signal to the reader 'This is only an ad, skip it.' So, always pretend you are an editor."
This is the mindset that is required for content online. You need journalists, people who understand how to engage content beyond the confines of a 30-second TV spot, not just in length but also in depth. Journalists expand investigation into a subject; the traditional creative team compresses it. These are two very different things. You will need people with curatorial skills: collating, re-presenting, showcasing, and acknowledging the source of material we did not originate ourselves – and doing it with pride. These skills are not common. They require subject matter speciality, even scholarship, combined with a generalist bent, as well as a broad network of other curators and experts to call on.
Curators are, in the ponderous words of the American Alliance of Museums, "information brokers, who, through learned and creative interpretation, create meaningful experiences for people".
All this betokens a shift in the business of agencies, which is still not recognised or even expected – namely, they are becoming publishers. It is content that we will produce in the future, not advertising, direct-mail pieces, or whatever. As such, agencies will – or should – cease behaving like agents (who used to get paid by the media in a system invented in the mid-18th century) and act more like the media itself. We have, if we want it, the chance to break the shackles of our past. And brand owners also need to think of themselves as publishers.
While the industry has been tardy at aligning behind a clear definition of content, it is also extraordinary that it has been for a long time a planning-free zone.
In the last few years, Ogilvy & Mather spent a lot of time thinking about how to fill this vacuum. A good start is simply to attack the problem in a more structured way. To do that, we need to think about content's properties. In my experience, sometimes content is magnetic, it attracts people; sometimes it is immersive, you get embedded in it; sometimes it is smart, enabling you in some way; and sometimes it is just downright practical. Our grid spans from breadth (broad and mass) to personalisation (personalised and individual) on one axis, and from utility (useful and informational) to entertainment (entertaining and emotive) value on the other.
Like all such constructs, these quadrants are not hard and fast. There are overlaps and grey areas. Information, for instance, can be highly entertaining; and many great pieces of content have provided it in documentary formats that entertain.
Nonetheless, teasing out differences helps give a more thoughtful approach to this amorphous thing, content. But the differences are all more or less, rather than either/or. Another helpful way of using this content matrix is to see it as a playground in which two great dividends can be looked for: creating experiences and creating engagement.
The digital world has put a premium on design: experimental design has become a critical pillar of the digital world. Enjoyment, however, comes through the power of stories. Neither designing experiences nor narrative enjoyment are remotely new concepts, but in the digital world they have both exploded in importance. They bring the "content" to content.
And that rich content helps define a whole stance to communicate, which is built around quality. At the end of the day, the best data is opt-in data. And rich content fuelled by quality data is a paradigm which Vance Packard could not have envisioned. With it, we have ceased to be hidden. You can use us or lose us. We are the open persuaders.
---
Miles Young is the warden of New College, Oxford; his book is published this month.