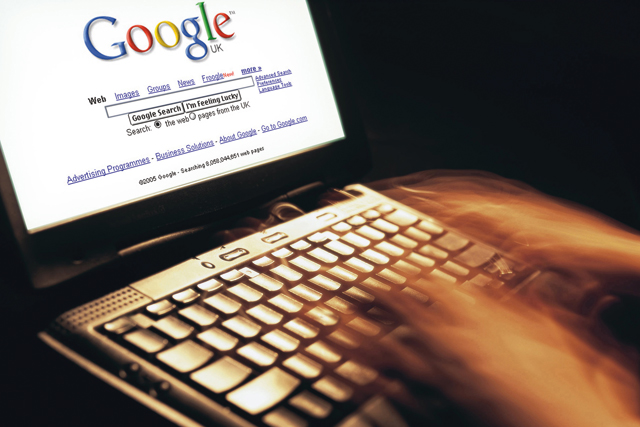 Russian social network site VKontakte had the highest average engagement, with visitors spending an average of 405.1 minutes (6.8 hours) on the site over the course of March.
Russian Mail.ru Group ranked second at 310.0 minutes (5.2 hours), followed by Facebook.com, with an average of 285.7 minutes (4.8 hours) in March.
Facebook.com accounted for the highest number of page views in March with 109.9 billion, representing 11.3% of all pages viewed that month.
Google Sites ranked second with 94.8 billion page views, followed by VKontakte with 33.1 billion page views.
However, Google remained the most-visited site, with 330.3 million unique visitors, reaching 90.8% of the total European Internet audience.
Microsoft Sites ranked second with 272.8 million visitors and 75% reach, followed by Facebook.com in third place with 234.6 million visitors, a 64.5% reach.
In total, 363.7 million Europeans spent an average of 26 hours each in front of computers, although Dutch users went far beyond this, spending 34.4 hours – 33% more than the average – followed by the British on 33 hours, while the Austrians were bottom, spending 13.8 hours in front of the computer, followed by the Italians with 17.9 hours.
Germans spent 23.4 hours, but had the largest single market with 49.7 million users, followed by Russia with 47.4 million users and France with 42.3 million.
The Dutch, while spending the most time online, also viewed the most pages, with an average of 3,515 each, 31% higher than average.
Google last week issued figures with the British Retail Consortium, showing an explosion in mobile search.
Top 10 Sites in EU by Total Unique Visitors - March 2011
Total Europe Audience, Age 15+, Home and Work Locations
Properties
Total Unique Visitors (millions)
Total Pages Viewed (millions)
Average Minutes per Visitor
Total Internet : Total Audience
363.7
973,802
1557.9
Google Sites
330.3
94,752
180.9
Microsoft Sites
272.8
28,394
197.7
Facebook.com
234.6
109,921
285.7
Wikimedia Foundation Sites
156.9
2,222
11.8
Yahoo! Sites
144.2
9,914
74.1
eBay
107.1
14,648
60.7
Amazon Sites
88.7
2,612
16.1
Mail.ru Group
72.2
31,381
310.0
BitTorrent Network
72.2
23
0.1
The Mozilla Organization
70.9
438
5.8
Source: ComScore Media Metrix