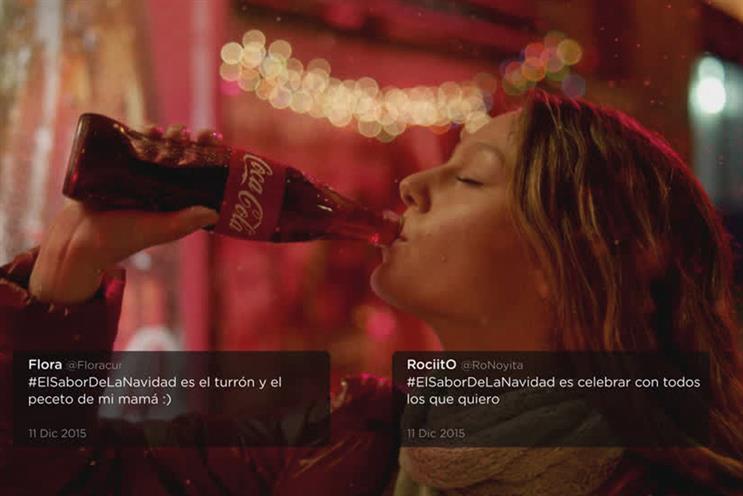 When Coca-Cola wanted to air dozens of TV ads with different social media messages each day during a 12-day campaign in Argentina before Christmas, it used the local arm of a London-based media distribution company to ensure the spots ran smoothly.
Group IMD enables brands, agencies, production companies and broadcasters to access a shared platform where TV ads can be previewed, amended and distributed in hours or even minutes.
This digital infrastructure is only "the plumbing", as Simon Cox, the chief executive, puts it. But the media industry is increasingly dependent on these virtual pipes because it needs to satisfy clients and broadcasters that expect a fast turnaround and rigorous quality control. Sky, for example, demands that all ads airing on the pay-TV giant are high-definition.
The future of TV advertising will be personalised and addressable, which is where Cox sees further opportunity because IMD Cloud, a service that launched last year, makes it easier to distribute lots of ads at scale and at a fraction of the previous cost.
Simple measures – such as automatically inserting a countdown clock before the start of an ad and a freeze and fade-to-black at the end – can save money if, say, dozens of sponsorship bumpers need to be prepared for a broadcaster on a tight deadline. Automated software also spots errors such as frame accuracy.
"It's faster, higher-quality, more reliable and eco-friendly," Cox says, comparing digital technology with analogue tapes that still survive in some markets such as Japan.
Ensuring that everyone in the creative, production, buying and distribution process can see the ads on a single platform also brings creative and execution closer together. This matters if things are being done in real time with multiple executions, as was the case for Coca-Cola and its agency Starcom Mediavest Group in Argentina.
Cox has seen an increasing number of multinational clients run the same ads in many territories, with just a local or language twist – another reason to use a shared platform such as IMD Cloud. The result is that "globalisation has taken work away from creative agencies" because there is less regional variety, he admits.
Group IMD also runs a separate business, Caria, that lets ad buyers book TV, video-on-demand and cinema spots in one place.
David Haynes, who ran LBC's former owner Crown Communications, founded Group IMD as a distribution business for radio ads in 1996. It moved into music video distribution before shifting to the bigger TV ad market.
Cox joined in 2006. Being in central London was essential in the analogue days, he says in his office behind Oxford Circus, because all the agencies, production houses and visual-effects studios were around Soho and needed to deliver and collect physical tapes. Many of those clients remain clustered nearby, although Group IMD itself could move because so much business is conducted virtually.
Vitruvian Partners, the private-equity company, bought Group IMD for £34 million in 2011. Since then, Cox has made acquisitions, including in China and South America, and runs 35 offices, with an estimated £21 million turnover. Asked if a sale is on the cards, he says private equity always has one eye on an exit.
Cox plays down the idea that commoditisation could undermine Group IMD because it keeps innovating and the TV market remains buoyant. The cost for clients is just "postage stamps" compared with the budget for a TV commercial. "We can deliver an ad to every TV station in the country for £400," he says, and most companies would much rather deal with just a few, trusted providers when speed and quality matter.