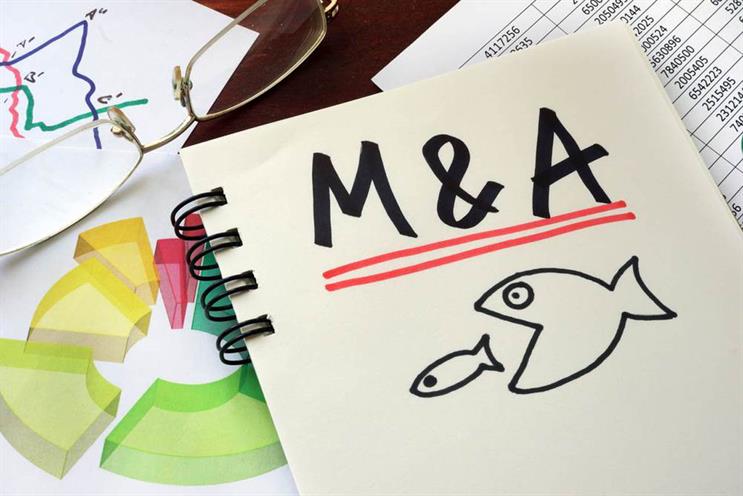 Preliminary data from research, by Kingston Smith, shows that 274 transactions were completed in 2017. With more to be finalised in the coming weeks, the final total should come close to the 285 deals in 2015 and 308 in 2016.
According to Kingston Smith, the Brexit referendum has done little to deter M&A activity, with "easy access" to borrowings helping to fund a number of deals.
Significant players in the M&A market have included Accenture, which added Altima and SinnerSchrader to its growing marketing services portfolio, and WPP, which made more than 10 acquisitions to boost its digital capabilities, including Sensio in France and Thjnk AG in Germany.
Cross-border M&A activity remains strong, with 58 buyers in 2017 being international. The US was the most active, acquiring 26 media and marketing businesses, while there were 128 all-UK deals. Over two-thirds (69%) of international acquisitions of UK businesses were by companies from English-speaking countries.
The marketing services sector commanded the highest level of M&A activity (40.5%), followed by media and technology (32.5%). Within marketing services, digital companies were by far the most popular (38.7%), with PR a distant second place, representing 16.2% of deals.
Nicola Horton, principal at Kingston Smith Corporate Finance, said they expected new M&A areas to rise to prominence in 2018: "We are seeing companies take creative production in-house, using artificial intelligence to assist their talent to produce content at speed and scale."
Horton added that Kingston Smith expects acquirers to continue to prioritise assets with "specialist skillsets", notably digital analytics.
Figures by Results International published in October claimed that mergers and acquisitions involving UK marcoms companies had fallen year-on-year.