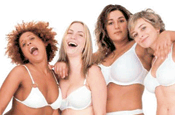 The agency, which was launched earlier in the year by Greg Jarrett, a former creative director at Modem, and Charles Billot, the former marketing director at Soup, picked up the Dove business following a pitch against Ogilvy & Mather (Canada and US).

The result does not affect the network's hold on the rest of the Dove account.

The Dove Self-Esteem Fund, which is part of the overall Campaign For Real Beauty, aims to convince girls who may be suffering from low self-esteem to attend real-life workshops around the globe.

The agency will create a Self-Esteem Fund microsite, to be launched in December this year, within the main Dove site.

It will contain downloadable widgets, video testimonials of previous attendees and links to applications on the social networking sites, Facebook and Bebo.

The agency will also create banner advertising that will run on social networking sites frequented by the campaign's target market of pre-teen and teenage girls.

To date, more than two million girls have attended Self-Esteem Fund workshops and Unilever, the owner of Dove, is aiming to enlist another three million global attendees by the end of 2009.