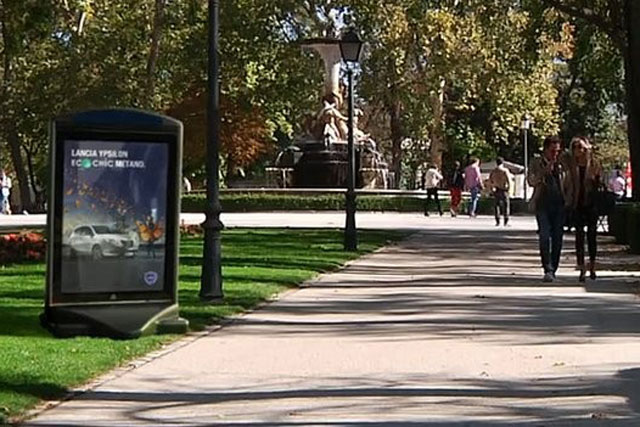 The technology has been developed in response to the rising consumer desire to block out traditional advertising, making product placement a more attractive option for advertising companies.
The products can be placed in such a way that viewers would not even realise they were not there in the first place.
Products, logos and billboards can all be virtually added to video content. The type of products inserted can range from still objects such as empty cans, to adding or replacing moving products used by actors, such as mobile phones or laptops.
One advantage of such technology is that programmes are not committed to just including one product placement, as these virtual placements can be added or removed from the same show at any time. This, for example, could enable a TV show airing across different channels globally to slot in different products, depending on what is suited to the particular audience they are screening to.
Car manufacturer Lancia has taken this technology even further, in a campaign to support the launch of its new Lancia Ypsilon Ecochic Methane in Italy.
The automotive manufacturer has launched a Lancia InteracTV app, created by its agency Armando Testa, that allows fans of the brand to receive offers and promotions when they watch programmes or films that contain their digital product placements.
The app does this by picking up on inaudible sounds produced from the placement that can not be heard by audiences, and using this gives viewers appropriate related offers.
Lancia has developed this as a way to try and stay in step with an audience which is increasingly accustomed to using a second device, such as a tablet or a laptop, while watching TV.
The technology was used in Italian house-hunting show 'Cerco Casa Disperatamente', where the car appeared on signage, PC monitors, and magazines. This was all added after the fact.
It has also been used in on Australia on the 'Home and Away' soap opera.
Armando Testa created the app with its technology partners: Bitmama, Concept Reply and Mirriad.