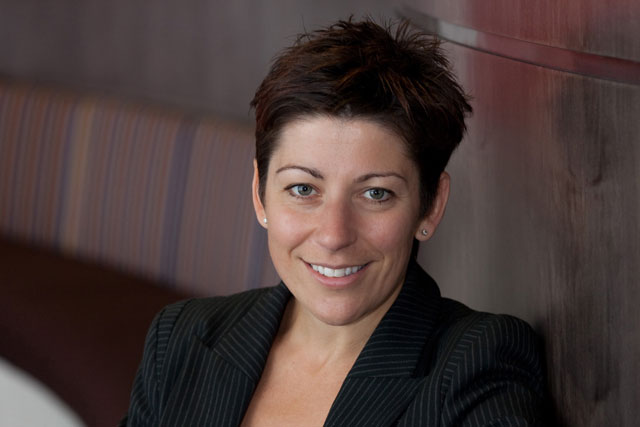 The source of a successful entertainment franchise has undergone a shift of late - big-budget films are still important franchise engines but no longer the only provider of brand extension opportunities. Now, as well as theatrical releases and TV programmes, we are seeing an increase in franchise creation across the industry from digital areas such as virtual worlds and apps.
This is simply a reflection of a more splintered content-consumption landscape and undoubtedly one in which mobile devices, for example, are now the new "first screen" for children. It's a manifestation of a fast-moving environment in which consumer habits are such that they want to enjoy what they want, when they want.
For Disneymedia+, this ultimately represents an amplification of tie-in opportunities for brands to get involved with Disney franchises in the digital space. There are now more platforms and more touchpoints available, all of which result in further engagement and depth of penetration.
For us, the word "franchise" means the expansion of content or characters across multiple formats. Moreover, to develop a franchise that is effective needs memorable stories and characters that are popular and resonate with audiences. There needs to be potential for growth, and a clear vision for longevity.
Historically, for Disney, franchise creation isn't an entirely new development. The Pirates Of The Caribbean franchise initially began as a theme-park ride in the spring of 1967 and has since spawned four successful films starring Johnny Depp, video games, merchandise and books. Additionally, High School Musical began life as a Disney Channel Original Movie in 2006 and its success resulted in two sequels, a spin-off film for one of the main characters called Sharpay's Fabulous Adventure, a concert tour, musical stage show, video game, book series and licensed product range.
So while this isn't a recent concept by any means, it is interesting to see an increasing emergence of digital franchise opportunities in the industry where mobile has become the new means for storytelling - from Angry Birds to our Disney Mobile app Where's My Water?, which marked the debut of "Swampy", Disney's first character created for mobile.
The popularity and success of Where's My Water? with both children and adults has led to expansion into franchise opportunities, such as an online animated series as well as merchandise. And through our desire to continue to evolve the Where's My Water? story, we are constantly developing new ways for consumers to enjoy the content and characters - for example, through Cranky's Story, the first offering of new levels via in-app purchase, expanding the game's storyline to focus on Swampy's nemesis, Cranky.
Other examples are Club Penguin - the virtual world for children - with Puffle Launch, the first app from Club Penguin, as well as a Club Penguin magazine and books. Significantly, all franchise elements tie back to the virtual world in an effort to maintain connectivity throughout. In the same way players are rewarded online with coins once they complete challenges and quests, children solving puzzles in the magazine will earn coins that can be used to credit their online account. Children playing the Nintendo DS game Herbert's Revenge or collecting trading cards can discover codes that allow them to unlock special items in-world. This joined-up approach is of great importance in staying true to the quality of entertainment, narrative and mythology of Club Penguin outside of the virtual world.
Additionally, Marvel - the ultimate super-franchise - is a universe that works holistically and is not simply a stand-alone blockbuster film; there are also quality products for fans of all ages, bespoke online content and innovative social media activity. Playdom's range of social gaming titles includes Gardens Of Time, which is also now available as an app.
Elsewhere, the recent launch of the interactive website Pottermore allows fans of the Harry Potter books to continue engaging with the brand in the online space, while it has just been announced that the Game Of Thrones TV series is being developed into a social game.
It's undoubtedly an exciting time - both at Disney and across the wider industry as a whole - with the opportunities to introduce content to new and diverse audiences increasing with each day and each innovative development.
Ultimately, through these wholly integrated experiences, brands can expand their reach across several touchpoints and platforms in a rich, flexible and creative way to engage and entertain audiences, wherever they may be. It's about keeping the character and the story alive in a meaningful and worthwhile way for multiple audiences.
Bobi Carley is the commercial director at Disneymedia+ UK and Ireland.