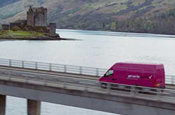 Meanwhile, another Grand Union client, the Energy Saving Trust, has also kicked off a statutory review of its digital advertising account.

The Digital UK business, which Grand Union won in February 2006, is legally required to be retendered after three years. Grand Union will participate in the review.

The successful agency will begin working with Digital UK from the beginning of March until October 2012.

The brief will incorporate the creation of all of Digital UK's digital communications, as well as the development of the body's website, which aims to raise awareness of the planned digital switch-over and contains details on how consumers can prepare themselves for the move.

News of the retender comes just one month after Digital UK announced that it would be reviewing its £1.5 million direct marketing account, which is handled by Rapier.

Abbott Mead Vickers BBDO works on the above-the-line element of the business, with the media account handled by MediaCom.

Digital UK was launched in September 2005 to help co-?ordinate the UK's transition to digital television.

The first analogue switch-off took place in Whitehaven in Cumbria in October 2007, with the Scottish Borders following in November 2008.

The West Country, Wales and Granada regions will lose analogue transmissions during 2009, and all of the UK is expected to have gone digital by 2012.

The Energy Saving Trust appointed Grand Union to the business in February 2006, following a three-way pitch.

Grand Union has declined to take part in the review.

The brief will involve the development of the Energy Saving Trust's website, as well as all online advertising.

Last month, the trust appointed Mother to handle its advertising account. The agency beat Miles Calcraft Briginshaw Duffy and DDB London to win the business.