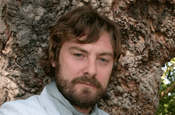 Chris Clarke, the president and creative director at Digitas London, has quit to join the digital agency LBi as its chief creative officer.
Based in London, the job is a group-level position that will see him take responsibility for the agency's global creative output.
It will also see him work closely with Ewen Sturgeon, the chief executive of LBi UK, on the UK business as well as co-ordinating creative from the agency's global network.
Sturgeon said: "Chris is unusual in that he combines the creative maturity that is tough to find in the digital industry with a natural flair and instinct for creating innovative brand experiences.
"He also has an intuitive understanding for what we are trying to create at LBi, and his arrival marks a point of evolution for the business."
Clarke added: "I'm very proud of what I achieved heading up Digitas. But now is the time for me to concentrate on what I do best: the creative work. LBi has great accounts, great talent and incredible heritage."
The move sees Clarke return to the agency that he left in 2006 after LBi bought Wheel, where Clarke previously worked for four years with Sturgeon.
In 2006, the business was merged with Framfab to create LBi. Soon after that, Clarke left the agency to join Modem Media, which became Digitas London in 2007.
In October 2007, he was promoted to the role of president of Digitas to replace Norm Johnston, who left the agency to join MindShare.

Before joining Wheel, Clarke was a founder of Abel & Baker, the UK office of the Swedish online marketing agency that opened its doors in London in February 2001.