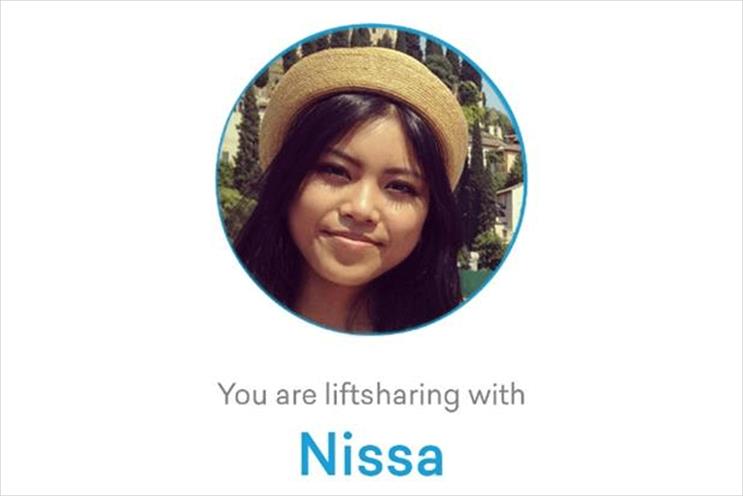 The app is the first product to come out of the agency's commercial partnership with Liftshare, which connects those needing a lift with drivers with a spare seat.
The app launched on Google's Android earlier this week. An Apple version will launch later this month.
Like Uber, which is disrupting the taxi market, the app opens a marketplace to allow online booking, cashless payments, peer-to-peer messaging and status updates.
The app will target commuters, those who travel for leisure pursuits such as football and live music, and those taking weekend breaks or holidays.
Ali Clabburn, Liftshare's chief executive, founded the business in 1998 after using a car-sharing service in Germany. The brand now has 400,000 users.
He said: "Our vision for Liftshare is to solve transport poverty by being first to mind for anyone looking to go on a trip or journey. We're delighted to be launching a digital service to help us achieve that ambition."
Consumers can see when drivers are going their way, offer spare seats, choose particular drivers, chat using in-app messaging, make payments and set-up reminders.
Anil Pillai, the UK chief executive at DigitasLBi, said: "As one of the first ever 'sharing economy' brands, we believe Liftshare has real potential to become a household name.
"We're confident that the launch of their new digital presence and our continued optimisation of the service using real-time data will help them to transform the way people travel."