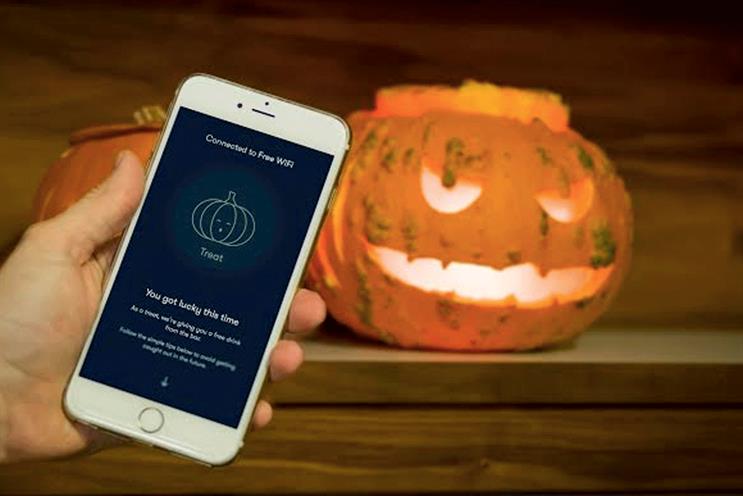 Users connecting to the free Wi-Fi receive a trick or treat through a captive portal, a web page that is shown before using the internet, which is usually used as a login page.
Some people will receive a Halloween treat, and others are tricked with fake cracks and errors appearing on their screen. Those who are tricked receive practical tips on how to use free connections safely.
Simon Gill, the chief creative officer for the UK at DigitasLBi, said: "This bit of Halloween fun highlights the potential dangers of dodgy Wi-Fi hotspots.
"Free Wi-Fi is usually a treat, but with the Internet of Pumpkins we're hoping to show people that sometimes it turns out to be a trick."