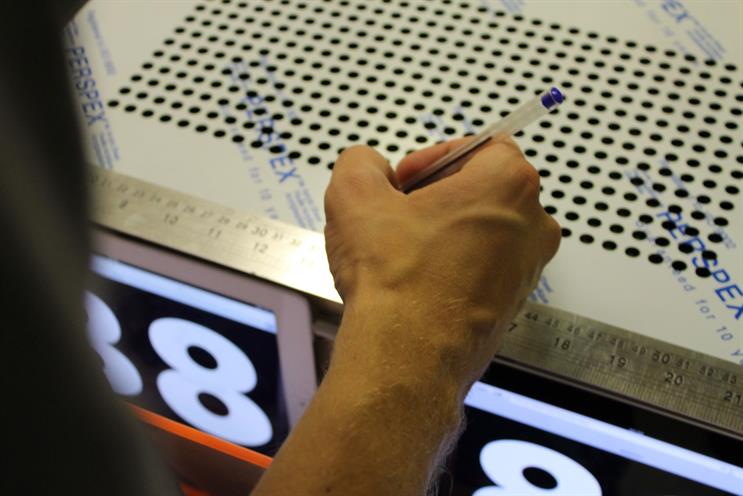 AM:PM:AD Timelapse takes its inspiration from the 24-hour clock. Each time of day in the 24-hour clock becomes the year with that number, so at 13:48 you will hear the sounds and see images of the Black Death, while at 19:40 it is the Blitz.
The installation will be live in the Barbican's foyer by its Silk Street entrance from 9am to 11pm from tomorrow until Friday 16 August. The installation will also be live 24-hours-a day online.
Altitude Music was behind the installation's sound design and Bridgeman Art Library supplied the images for the project.
Victoria Trow, a creative at DigitasLBi, said: "To have an installation we've made from scratch on display in one of the most iconic buildings in London is a dream. It's the Barbican. And we've made something that's going in the Barbican!
"The team has been incredible – everyone has got on with it and made it happen in just one week. I can't wait to tell my nan. She doesn't get what I do, but she definitely knows what the Barbican is."
Other members of the team at DigitasLBi included Ricky Burgess, Kevin Mar-Molinero, Lorenzo Wood, Simon Attwater, Manuela Silva, Nick Collings, Anna Morley, Gavin McReady, Ian Huntington, Joanne Oatts, Katherine Hudson, Shaun Baker, Yuri Yoshimura and Craig Jones.
Hack the Barbican is a project where people with different skills and talents such as artists, technologists and entrepreneurs are given the opportunity to reinterpret the cultural centre.