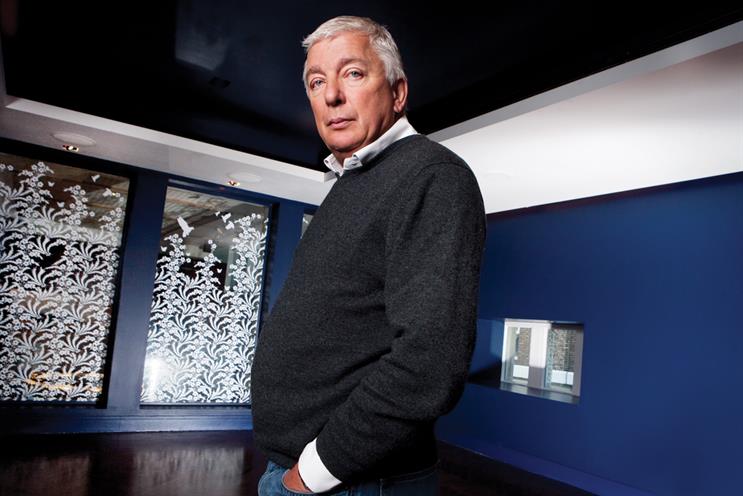 Looking tanned and relaxed, fresh from a Caribbean winter break, Mike Ironside, the outgoing chief executive of the National Readership Survey, is in a suitably reflective mood.
Sipping an orange juice, the newspaper veteran and for-mer managing director of The Mail on Sunday is happy with where his five-year tenure has led the organisation. "I think I've left the NRS in a really good place, but there's still a hell of a lot to do," he says.
There's no indication as to why he is leaving, though the 60-year-old is adamant there are no plans to retire fully: "It would drive my wife mad."
Ironside believes he has radically transformed the newspaper and magazine research organisation since taking the helm in January 2009.
His most significant move has been the introduction in 2012 of NRS Padd, which adds data about the consumption of newspapers and magazines on PC websites to the survey's traditional measurement of print reading gleaned from face-to-face interviews.
Including online data is a significant step that has challenged some of the doom and gloom permeating the publishing industry, Ironside argues. While print circulations may be in decline, Padd shows the news and magazine brands are being read online.
He adds: "Everywhere we go, they love the figures. It shows readership has just fragmented into different platforms. The challenge is how do you then monetise that. Luckily, that is [the publishers' challenge] and not mine."
Ironside is now working on the launch of a new tool for publishers that will move the NRS on to the next stage in its evolution. In the second half of this year, the NRS will update Padd so it measures readership on mobiles and tablets.
Existing Padd data fuses findings from the 36,000 face-to-face readership interviews carried out annually by Ipsos Mori with information about website visits from comScore's panel of 70,000 tracked computer users.
The next stage – which has yet to be named – will combine this with comScore data derived from the mobile operator joint venture Weve, which collates information from EE, Vodafone and O2 about users' visits to mobile websites, usage of apps and data on tablet usage. It will cover 13 news brands and 24 magazine brands. Combined with estimates for reading in print and on PC websites, the new data will show publishers' total brand reach.
Carat's head of press, Zoe Bale, says Ironside has effectively dragged the NRS into the digital era, but fears it is still a rather old-fashioned institution: "Padd has changed the game – it enables us to sell across channel. But it doesn't break readers down by demographics." So it won't tell you which audiences are visiting different parts of a website, Bale explains. She adds: "Padd is just an overall figure – you don't know which part of the site people are going to."
The Guardian has developed new research that gives far greater granularity about audiences and The Telegraph has similar data. However, this does not allow for like-for-like comparisons between titles. Bale says the NRS should aim towards creating data that offers this level of depth.
The figures show readership has just fragmented into different platforms. The challenge is how you monetise it
But progress has been made. When Ironside joined the NRS, its findings were presented to media agencies and publishers every quarter in printed folios the size of telephone directories. He has overseen the digitisation of the research to make it available via desktops, and implemented training programmes to ensure everyone in the industry understands how to interpret and crunch the data.
He also restated the purpose of the NRS as it was being outpaced by the ABC: "The ABC came along and basically stepped into the space that the NRS used to own. For planners and buyers, it is a question of either/or: 'Do I look at readership or circulation?' So the argument was that they were actually complementary. You don't see many circulation figures shopping at Waitrose, but you do see ABC1s.
We are all about people data and it is how you use that to the benefit of your media planning and sales approach."
Although Ironside has considerable experience in newspapers, the man leaving the NRS team and a £5 million research budget in June admits he was an accidental boss.
He says: "I didn't intend to do this. It was never part of my agenda. I really enjoyed it, and since it [my departure] has all become more public, a number of people have had conversations with me." As for his next move? "I'm just going to take it as it comes, but I haven't got a plan as such."
But he is effusive in his praise of his successor, Simon Redican, who will join the organisation from the Radio Advertising Bureau, where he is the managing director.
"I think he's really well-placed and a good choice. He is enthusiastic about this role," Ironside says, adding: "It's a big challenge because we have done a lot out there and we have been very well-rewarded by the industry in terms of recognition for doing that."