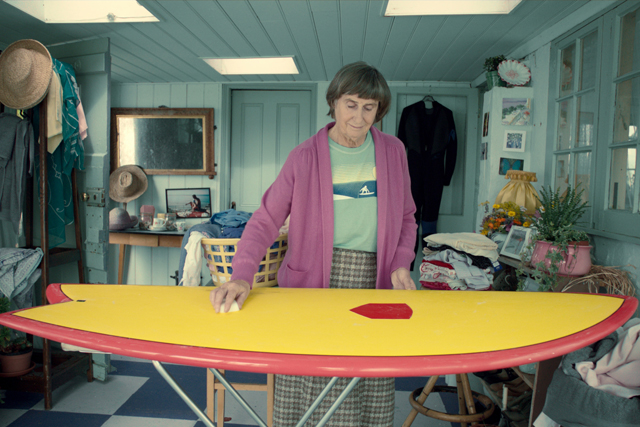 In recent years, picking the Direct Agency of the Year has been relatively straightforward. But this year, the choice was far from clear-cut, and the competition fiercer than ever. Ultimately, it boiled down to a contest between two agencies: Lida and OgilvyOne. And to make the decision all the more difficult, just a week before we sat down to make our decision, Lida won O2 – by far the biggest direct marketing pitch of the year.
The win capped off an excellent year for Lida, but it just wasn't enough to take the crown from OgilvyOne which, for the second year running, has proved itself to be the most impressive agency in direct marketing.
The jewel in OgilvyOne's crown lies in its creative product and, ultimately, that was what nudged it ahead of Lida. With Charlie Wilson and Emma de la Fosse installed as executive creative directors towards the end of 2010, OgilvyOne's creative product has gone from strength to strength, with impressive campaigns for clients big and small, such as British Airways, British Gas, IBM, the ice-cream brand Freggo and Dove. It is credit to the agency that it teases such strong creative work out of what could be considered rather "heavy-duty" clients, with perhaps the best example being the "by you" Bupa work, which showed how health can mean different things to different people.
The agency also created a clever TV spot targeting British Gas' energy customers, which promoted the company's new Home Security product by putting a cheeky twist on the Goldilocks fairytale.
It was no surprise that OgilvyOne's work was recognised at awards shows during 2011. The agency was the most-awarded DM shop in the UK, winning at the Cannes International Festival of Creativity (a rarity for UK DM companies recently) and taking two Campaign Big Awards and an impressive 11 Direct Marketing Association Awards, including five golds – three more than any other agency.
The creative department also expanded in 2011 – as did the agency as a whole by around 17 per cent – with key hires including Kohlben Vodden, previously a senior strategic account director at Wunderman, who joined in October as the head of social media and content.
OgilvyOne has always been a fearsome presence on a pitchlist, and in 2011 it has enjoyed another fruitful new-business year. In February, the agency won the Drinkaware advertising business, beating a host of above-the-line and below-the-line agencies including VCCP and M&C Saatchi.
New business also came in from ASOS Sony and Freggo, which appointed OgilvyOne to handle its UK launch.
Just as significantly, OgilvyOne also substantially extended its relationship with existing clients. In September, it snatched the British Gas business-to-business DM account in a pitch against Inferno, while British Airways also appointed OgilvyOne to handle a range of new digital projects, and extended its DM contract with the agency after an internal review.
OgilvyOne's success means that it has now been named Direct Agency of the Year three times in the past five years. That statistic is testament to a stable management team, strong long-term relationships with blue-chip clients and an agency culture that places its emphasis on creativity. The chief executive, Annette King, has been at the agency for 11 years, while de la Fosse and Wilson have been there for 13, and its vice-chairman, Rory Sutherland, for longer than most can remember. And as other DM agencies have fallen by the wayside, often as a result of them failing to truly define their proposition or because they try too hard to be something they're not, OgilvyOne has played to its strengths, worked hard to produce strong creative campaigns across its client base, and has become an excellent ambassador for the UK's DM industry.
Lida

The agency missed out on this year's award by a whisker. This year has been a brilliant one for Lida, part of the M&C Saatchi Group, and was topped off with the O2 win, which followed a hotly fought pitch that went down to the wire with the incumbent, Archibald Ingall Stretton, and EHS 4D.
The win, the largest in DM during 2011, was just one of many for the agency this year. Others included TUI, bmi, Air New Zealand, Google, Vertu, Transport for London and Kasperky, while organic growth came from existing clients such as Mini, Ikea and Boots.
This new-business record helped Lida, led by the impressive chief executive, Mel Cruickshank, to achieve revenue growth of 31 per cent and a profit increase of 25 per cent. No mean feat in a difficult market.
Lida's success can partly be attributed to its "70/20/10" approach, based on the US business guru Vijay Govindarajan's vision of "managing the present, selectively abandoning the past and creating the future". The agency is dedicated to investing 70 per cent of its effort on today, 20 per cent on testing ideas for tomorrow and 10 per cent on innovating for the distant future.
Creative standards at Lida also seem to be improving. The agency's creative director, Nicky Bullard, who was promoted to the role alongside Tim Styles in September 2010, is now in sole charge after Styles' move to Dubai in October. Bullard has overseen a department that has more than doubled in size and new hires have included Mike Poole and Al Mackie, who joined the agency as its head of copy and its head of art respectively from Partners Andrews Aldridge in August.
The hallmark of Lida's creative work during 2011 was an ability to combine high levels of creativity and effectiveness on a shoestring budget. A campaign for the Greater London Authority to save London's bee population showcased this brilliantly. Inspired by the "dead fly art" of Magnus Muhr, the campaign portrayed bees as little Londoners helping with real-life situations. The animations were viewed more than 60,000 times on YouTube while more than 7,500 visited the website.
It was a very fine year for Lida; if it can continue pushing its creative boundaries in 2012, it should be an even stronger contender.
Proximity

Also earning high praise during the judging was Proximity. The agency's 20th anniversary turned out to be just one of many highlights for the Omnicom-owned shop.
After its massive Lloyds TSB DM account win at the end of December 2010, Proximity's growth continued through existing clients such as Kraft and Orange, while strong creative work was evident across Volkswagen, Procter & Gamble and Royal Mail.
One of Proximity's strengths is a solid management team, driven by its chief executive, Mike Dodds. Recent promotions have also strengthened the agency's proposition. These included the elevation of Lou Barber from managing director to chairman, with the deputy managing director, Chris Slough, replacing Barber as the managing director. Caitlin Ryan, the executive creative director, also deserves praise for running one of the better DM creative departments. With Lloyds now fully embedded in the agency, we can expect to see further growth at the shop and some interesting creative work in 2012.


Recent winners: OgilvyOne (2010); Partners Andrews Aldridge (2009); Elvis (2008); OgilvyOne (2007); Rapier (2006)
OgilvyOne's 2011
February Drinkaware, the alcohol-awareness charity funded by the drinks industry, appoints the agency to its integrated advertising account, after a high-profile pitch against agencies such including VCCP and M&C Saatchi.
April Wins a digital project from British Airways and extends its direct marketing contract with the airline.
June Becomes one of very few UK DM agencies to win at Cannes, picking up bronze for its "Lotus T5" work for IBM.
September Rolls out a high-profile, multichannel campaign for Bupa showing people doing unexpected things. Expands its relationship with British Gas by pitching for and winning its business-to-business DM account.
December Picks up 11 DMA Awards, including five golds – three more than its nearest rivals.