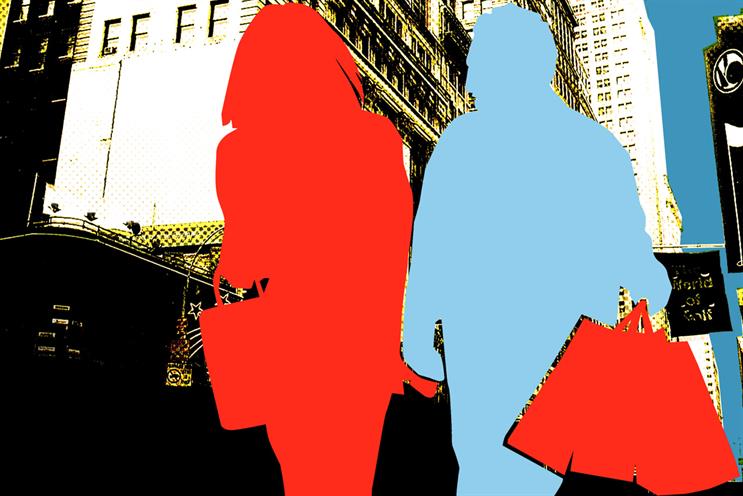 The waning of a year always provides a time to reflect on what has been different and what has stayed the same. In thinking about my own experience of the past 12 months, something struck me about the nature of the change we have seen. Something that is true of Lida, but I also think of the direct marketing game as a whole. Something that is a signpost for the role agencies such as ours can play in the future.
The thought that struck me is that most of our clients have come to us wanting meaningful change to be delivered by direct channels and that their desire for that change has grown again this year. Boots doesn't want to "do a Tesco" and trade your data for deals, it wants to develop a loyalty programme that amplifies the emotional connection its consumers have for the brand. O2 doesn't want to sell airtime and data, it wants to become a digital services provider. Ikea doesn't want to peddle furniture and household items, it wants to show us how we can get more from our life at home.
Historically, a client seeking that sort of change in perception would have turned to their ad agency – the plan would be for a bold new campaign to paint a bold new brand promise. All of the brands I have mentioned have very fine ad agencies doing that very thing. But that is no longer enough in isolation and here is where direct agencies can add a different dimension. Here is where we are acting as agents of a new kind of change and where this year has seen further developments along that path.
For so long, direct has been seen as the trusty workhorse of ROI, results, performance, sales, bottom-line delivery. As a consequence, it is often portrayed as the success story of the communications industry in tough times, showing its unparalleled ability to prove to clients beyond reasonable doubt that more pound notes are returned than spent. Given this canniness, its remit was not about change, but more about maintenance and efficiency through the careful management of a well-considered rhythm of customer acquisition, cross-sell, upsell and retention.
"We can walk the talk of the big brand promise by making it relevant, personal"
Direct remains, of course, all of those good things but, more than ever, it is about helping to personalise a big brand promise. To change each consumer's perception of a brand by showing it to them through a highly individual lens. What does "feel-good" mean to me as a teenage lover of make-up or as an elderly user of healthcare services at Boots? How can Ikea help me create a better living space in my first solo flat or reconfigure my five-bedroom house when my kids leave home?
We are used to farming customer data in clever ways to drive ROI, but we can now take what we know about each customer to drive a big brand promise home. We can show the Ikea customer with the odd-shaped kitchen how we can make the space work much better for them. We can energise the indie music fanatic as to how O2 can amplify their passion for live performance. We can walk the talk of the big brand promise by making it relevant, personal and interesting.
This changing focus for direct is also, in part, a consequence of the changing blend of channels. I can't tell you how many times over the years I have seen client briefs requesting a "dialogue" with customers. How this was to be achieved in monologue channels I am not sure. The advent of digital and social channels has started, tentatively, to make the possibility of a genuine customer conversation a reality.
Alongside that, the use of real-time data can provide us with trigger communications that create a conversational feel. If we can react quickly and effectively when customers join, purchase, visit or comment, then we are going way beyond the monologue, micro-broadcast role that direct has fulfilled until now. This contributes to that personal brand feeling, a sense of better understanding and real engagement. Not just a broad promise for all, but its fulfilment for me as an individual.
Direct as change agent was not something that would've been high on the agenda when the industry was born. Helping clients with that change is harder than just maintaining ROI performance, but is also ultimately more generative of profitable growth for the agency and the client (as well as real creative excitement) than simply being tasked with commercial realisation of a customer base. Direct agencies are now as brand-literate as ad agencies and as talented with data as analysis companies. For the first time, we are connecting data with brand to deliver a personal experience that truly amplifies brand affinity. That is a change worth waiting for.
Matthew Heath is the chairman and chief strategy officer at Lida