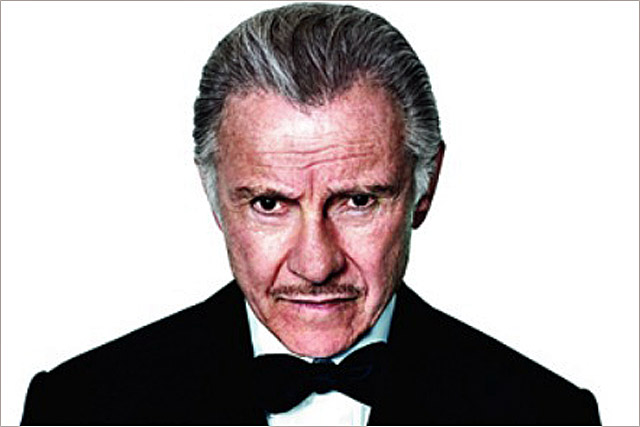 The brand will launch the campaign, by Saatchi & Saatchi London, as well a new brand proposition, 'We're On It', during tomorrow's broadcast of 'The X Factor' on ITV.
A 40-second ad shows Keitel reprising the role of the "fixer" for the first time since 'Pulp Fiction' was released 20 years ago. Opening with the line, "I'm Winston Wolf, I fix problems", Keitel's character will be shown in a range of situations helping with UK consumers'' "insurance dilemmas".
The ads will conclude with the endline, "Can your insurance do that?", as the brand seeks to differentiate itself as a service-led proposition in a commoditised sector.
Direct Line has also created a series of "how to" videos featuring Wolf and "associate" Billy solving random problems, to be posted on the brand's social media channels.
It is understood Direct Line will match its adspend from 2013, when it spent £40m, according to The Nielsen Company.
Speaking exclusively to Marketing, Direct Line Group marketing director Mark Evans said the new campaign was a culmination of a process to improve the insurer's service levels, and to change the perception of insurance companies as price-obsessed "pirates".
T

he insurance industry has been commoditised with an exaggerated focus on price, leading to a distinct lack of trust in the sector

.
The company – which also owns the Churchill, Privilege and Green Flag brands – was sold by previous owner RBS in 2012, and launched an IPO later that year. It has subsequently invested in customer services, as well as creating an in-house "digital agency" team last year.
Evans warned that the success of price comparison websites such as Comparethemarket.com and Gocompare.com have further diminished perceptions of the insurance industry.
He said: "We want to lead the category and change customer perceptions of what really matters when buying insurance. We know that the insurance industry has been commoditised with an exaggerated focus on price and the point of purchase, leading to a distinct lack of trust in the sector.
"The new proposition is intended to address this by demonstrating that we will take the hassle out of making a claim and getting customers back on their feet in their moment of need, whilst continuing to offer great prices."
Evans claimed the use of the "fixer" character – used with the permission of 'Pulp Fiction' director Quentin Tarantino – is the "perfect metaphor" to illustrate its intention to remove the hassle from customers' lives.
He said: "The idea of being a 'fixer' is a re-frame of the role of insurance. Rather than believing that we can 'protect' our customers, we simply want to make their problems disappear with as little hassle as possible."