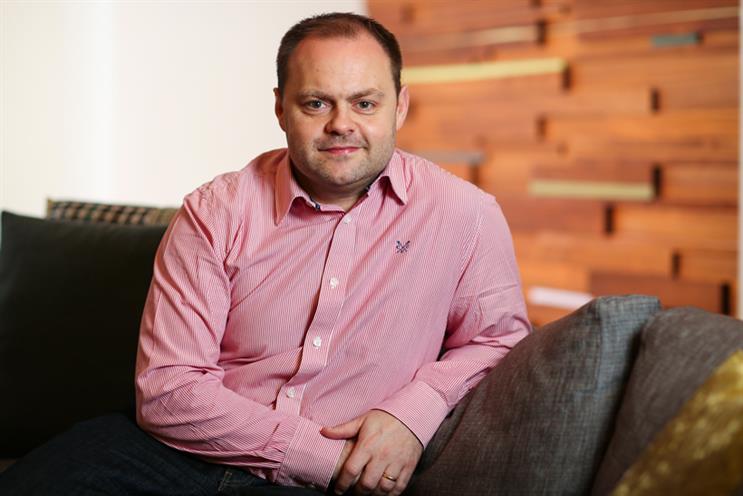 Evans picked up the award, run in association with Campaign, at the Society's Excellence Awards in London, beating off competition from seven other high-calibre nominees.
He follows in the footsteps of former Just Eat global chief marketing officer Barnaby Dawe, who won the award last year. Dawe left the takeaway delivery platform last month and was replaced by former easyJet chief commercial officer Peter Duffy – also a former winner of the award.
The accolade is the second recognition this month of Evans's status within the industry, after he was also named as the new chairman of Front Foot, the Advertising Association's campaign for advertising.
Campaign named Direct Line as the Brand Story of 2017, in recognition of its peerless approach to using innovation to reshape the insurance category.
Also recognised was Hannah Pain, senior brand manager at McDonald's, who was named Young Marketing Leader of the Year.
Pain has worked in the fast food chain's brand affinity team since 2015, after starting her career in marketing at M&S. Her achievements at McDonald's have included a McFlurry campaign aimed at 16-24 year-olds, and work on the launch of McDelivery in the UK.
Gemma Greaves, chief executive of The Marketing Society, said: "As well as his outstanding work at Direct Line, Mark's passion for change, notably his work championing neurodiversity, is an inspiration to us all and highlights the human side of marketing - something very close to my heart."
Greaves described Pain as an "impressive individual" who "combined brave leadership with business results", adding: "She's a formidable leader and role model - I'm certain we'll hear a lot about her in the future."
Bodyform, meanwhile, won the Grand Prix, along with the marketing communications and purpose-driven brand awards, for its groundbreaking campaign depicting real period blood for the first time.