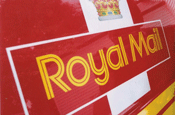 The proposals, which will be introduced by Lord Mandelson in the House of Lords tomorrow, have been met with heavy criticism from backbench Labour MPs, who have signed a Commons motion opposing the decision.
But David Ellison, marketing services manager of ISBA, said: "our direct marketer members agree with the plan to allow private investment because of the untenable position of Royal Mail. Partnerships have been introduced successfully in European countries such as Denmark, where overall efficiency has been improved".
However, Ellison did warn that if a company is chosen for the partnership, it must be willing to invest long-term in Royal Mail's future.