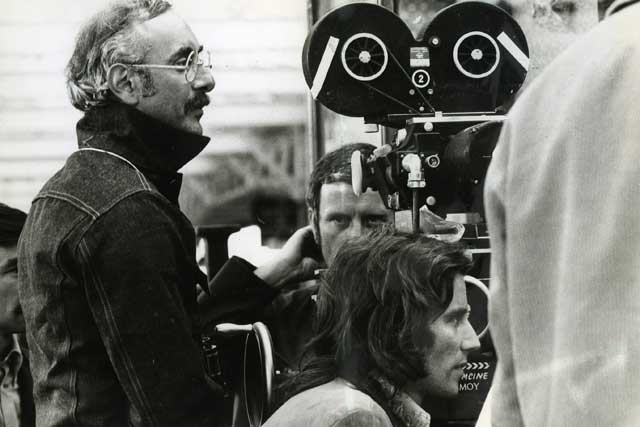 Bob Brooks, one of the most prolific and influential directors in the history of British advertising, never wanted to come to London.
An art director with Benton & Bowles in New York, he rejected an offer to head up its UK office in favour of a role at McCann Erickson in Milan. "But, in the end, Benton & Bowles offered me so much money, I said: 'OK, you win,'" he reflected.
On his arrival in 1961, he was unimpressed by the London ad scene. But he was determined to change things, rallying together some like-minded creatives to establish what became D&AD. "Before that, there were the Layton Awards, which allowed entries to be submitted as 'created on a group basis'. It meant that creatives were often unaccredited for their ideas," he said. Brooks made sure D&AD would "name names" and the business was never the same again.
He quit agency life to set up as a photographer and, shortly afterwards, as a director. His first ad, for Senior Service in 1970, won a gold Lion at Cannes. From then on, the scripts and awards kept on coming for two decades.
"Istanbul" for Benson & Hedges won the first-ever Classic Commercial Award at Cannes. His work with the Smash Martians for BMP was named the best ad of the 20th century in this magazine. Then there was "lip-smacking, thirst-quenching" Pepsi, JR Hartley for Yellow Pages and numerous instalments of CDP's seminal Hamlet and Heineken campaigns.
Along the way, Brooks put more than a few noses out of joint with his notorious temper and on-set histrionics. "That side of my reputation grew and I let it," he said.
Brooks put an emphasis on meticulous art direction and developed lighting techniques that became industry-standard. Sir Alan Parker recalls: "He was the link between the New York style of commercials of the 60s, with the work that followed here by myself and Ridley (Scott). We greatly benefited from the groundwork Bob laid."
Brooks left London in the 90s, but retained a passion for British advertising. "British ads became the best in the world overnight," he said. "They were funny, smart and warm. Most importantly, they told great stories. I look back and think: 'Thank God I came to London. It was the best decision I ever made.'"
Sam Delaney is a journalist and the author of Get Smashed.