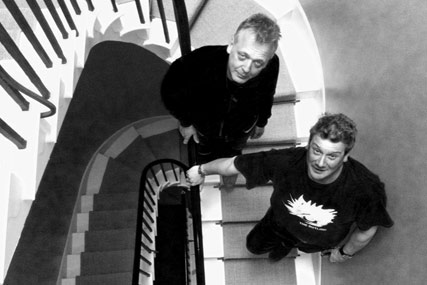 The start-up, which is based in London's Frith Street, has signed Steve Fuller, who won an Emmy for directing the title sequences for Mad Men.
Directors from No Brain and Anderson M Studio, two collectives that had been represented by Courlander's former film agency Broadway, also join 15 Badgers.
Courlander joins from Spank Films, where he has worked as an executive producer since August 2010. No Brain and Anderson M Studio also signed up to Spank at the same time.
Robertson left Spank in January. He had launched Pink, which later relaunched as Spank, alongside Karen Cunningham in 1996.
Other directors at 15 Badgers include Harald Zwart, Tim Brown and The Salto Brothers, as well as the fashion photographer Sonia Siess.