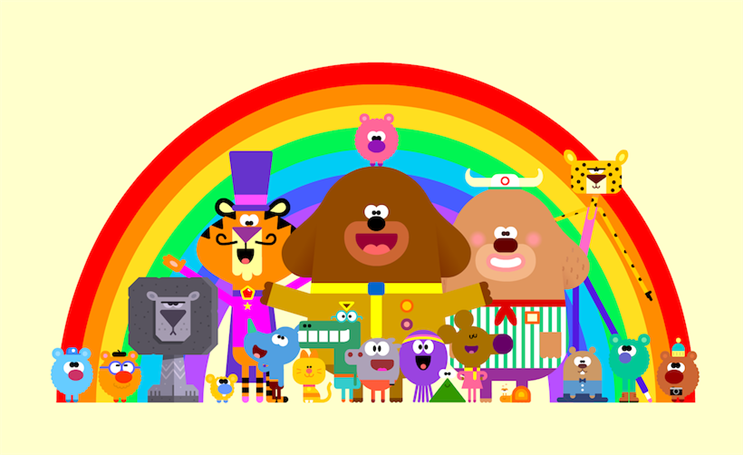 BBC Studios Social - a digital powerhouse
BBC Studios Social, a division of the global content company BBC Studios, is dedicated to creating, curating, and commercialising digital-first social content to magnify the reach of world-leading brands. Established in 2017 as a commercial arm of the BBC, BBC Studios has produced and distributed approximately 2,400 hours of diverse British programming, attracting 139 million unique browser visits each month through BBC.com, its global digital news platform. As an industry powerhouse, BBC Studios Social is now inviting advertisers to partner with some of the corporation's most popular and widely-watched content across over 90 social channels, which amassed over 4.7 billion video views in 2022.
BBC Studios Social's unmatched range of content includes Doctor Who, the world's longest running science fiction series, with 240 million global video views last year; BBC Earth and BBC Earth Labs, delivering immersive, unforgettable wildlife and science content that generated 1.6 billion views; and kids' sensation Bluey captivating family audiences with 1.2 billion video views.
It's not merely the numbers but the breadth of audience and the range of content that BBC Studios Social covers that make it such an enterprising choice for brands. There are world-leading and award-winning shows in every genre. Kids programming features the Bafta and Emmy-award winning preschool hit Hey Duggee. Blue-chip natural history content and award-winning comedy, from classics like The Office to contemporary hits like This Country, are also part of the mix. Entertainment shows like Top Gear, the world's largest motoring brand, and the ever-popular Antiques Roadshow further diversify the content slate.
A new era of collaboration
Partnering with BBC Studios Social, built on the core values of creating, innovating, and amplifying, guarantees access to world-class advertising strategies that foster creativity and growth in a secure environment for brands. Businesses can choose from various options, such as placing adverts on a single channel or on multiple channels, sponsoring digital original content, or engaging in branded content deals across all social platforms.
For the first time, BBC Studios is proactively offering social-first branded entertainment across its portfolio. To achieve this ambitious project, a new team has been assembled, led by former Warner executives Gary Webber, group head of digital advertising and Jasmin Islam, digital account director.
"It feels like the right time to take BBC Studios' digital and social content to the next level," Webber says. "This new team will find partnerships with like-minded brands to create exciting and innovative social-first content which showcases the best of these world-class brands. We aim to become the UK's number one broadcaster in the social space – reaching and engaging with millions of consumers both here and around the world."
Diverse brands and fans
Athena Witter, vice-president of digital programming at BBC Studios Social, says, "We have diverse brands and diverse fans." Her team not only curates outstanding content but also commissions over 50 hours of original social formats, such as the Gen-Z-targeted game show Hack Attack.
Jasmine Dawson, senior vice-president of digital engagement, heads up the social growth strategy, driving audience and growth for BBC Studio's digital brands. 
"We have built a diverse social portfolio with unrivalled global scale," she says. "Our content will entertain and engage our audiences across all social platforms with world-class, brand-safe channels. We're looking forward to beginning this exciting phase, welcoming new creative partners, and creating amazing content together."

[top l-r] Jasmine Dawson; Athena Witter; Gary Webber; Jasmin Islam
Jasmin Islam believes that the opportunities to align with kids' content is a vital opportunity for brands. "Kids are now able to access their content easily, immediately and intentionally – and across a range of platforms. So how do we reach them? We need to think bigger. The way audiences are consuming content is evolving and diversifying and we need to do the same if we want to stay relevant." 
BBC Studios Social presents a unique and powerful opportunity for advertisers to connect with diverse and engaged audiences across the globe. By partnering with them, brands can leverage the extensive reach and reputation of the BBC's world-class content, ensuring their message resonates with viewers. As the digital landscape continues to evolve, BBC Studios Social stands at the forefront of innovation, offering a highly effective and unparalleled advertising solution for brands seeking to expand their impact and forge lasting connections with global audiences.
Find out more about BBC Studios Social – and how you can get involved.