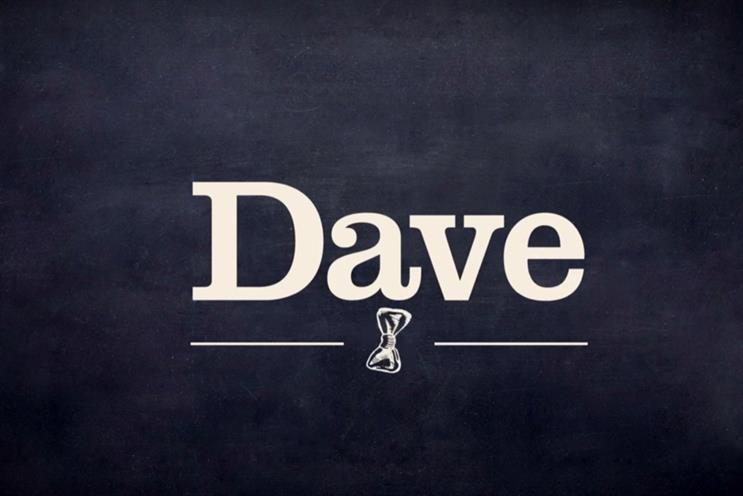 Discovery and BBC Studios have agreed to split UKTV's channels between them in a deal that will see the BBC pay close to £180m for full ownership of channels including Dave and Gold, while a global content deal will also fund the takeover.
The UKTV aspect of the agreement will see BBC Studios pay Discovery £173m, which includes a "balancing payment in relation to the channels acquisition and the assumption of £70m of debt, currently financed by Discovery". Discovery will receive an additional £10m from UKTV.
The BBC will take full ownership of Alibi, Dave, Drama, Eden, Gold, Yesterday and W, as well as UKTV Play and the UKTV brand. Discovery will take full ownership of UKTV lifestyle channels Good Food, Home and Reality.
Discovery will add the UKTV brands to its portfolio of 16 UK factual entertainment channels, while the BBC said that the UKTV channels it takes on are most closely aligned with its content strategy.
The deal is due to be completed by late spring.
The BBC said in a statement: "Following these changes, the entertainment channels will continue to operate under the UKTV brand out of UKTV's offices and BBC Studios will look to grow investment into UK programming, including original content, for the channels it will own."
Meanwhile, the 10-year content partnership, which the BBC described as "our largest-ever content sale deal", will see the creation of a Discovery-branded global streaming service carrying factual programmes spanning nature, adventure, science, history and travel. It will run in all markets outside the UK, Ireland and Greater China.
The deal will make Discovery the exclusive "global home" of BBC factual documentaries, including the David Attenborough-fronted flagship shows Planet Earth, Blue Planet and Life.
The service, which will also carry Discovery's own content, will launch by 2020.
In addition, Discovery and BBC Studios have signed a development deal to produce programming for Discovery.
Channel 4 is expected to retain its ad sales deal for both businesses for the foreseeable future, since it has a long-standing deal with UKTV. Discovery's UK ad sales are divided between Sky for its existing channels and Channel 4 for its new wholly owned channels.
Tony Hall, the BBC's director-general, said: "The BBC makes outstanding natural history and science programmes. They are groundbreaking and demonstrate the quality and depth of our know-how. It is vital that we keep investing and growing them for the future.
"This is our largest-ever content sales deal. It will mean BBC Studios and Discovery will work together to take our content right across the globe through a new world-beating streaming service. Global subscribers are in for a real treat: the best content on a great new platform."