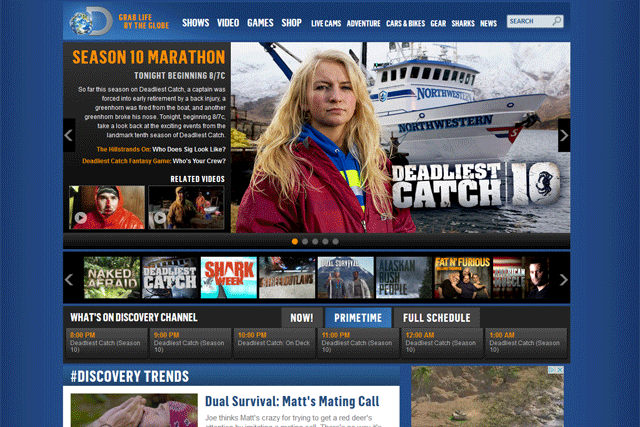 Casio will sponsor motoring on the Discovery channel for six months, which aims to strengthen watch-makers partnership with the F1 Red Bull Racing team.
The campaign, which begins on 1 July will see the cable channel air a series of six 60-second ad-funded vignettes to describe how Casio Edifice, in partnership with the racing team, makes every second count.
The sponsorship deal, which was negotiated by Casio's agency partner Vizeum UK, will run across Discovery Channel, Quest, Discovery Turbo and Discovery Shed, with the ads created in-house by Discovery Creative London.
The vignettes and television idents show how Infiniti Red Bull Racing make marginal gains to save time on the track and were filmed at the team's factory in Milton Keynes.
They feature anecdotes and thoughts from the team about how they make every second count, from aerodynamics through to race strategy.
Tim Gould, head of marketing for Casio Edifice, said: "The vignettes are great pieces of content centred around our brand ethos and provide another channel through which to activate our partnership with Infiniti Red Bull Racing.
"We have extremely high expectations for what the sponsorship will deliver, both commercially and in generating awareness for the Casio Edifice brand."
The 10-second television idents show an Infiniti Red Bull Racing driver preparing for a race, dressing and walking through the tunnel to the track, ending on an image of the Casio Edifice watch with the tag line "engineered for perfect timing, motoring sponsored by Casio Edifice".
Casio Edifice hopes to reach its target audience of male motoring enthusiasts by sponsoring more than 300 hours a month of motoring programming across Discovery's portfolio including the 11th series of Wheeler Dealers.
The vignettes and idents will also appear online at Discovery in a sponsored Casio Edifice hub along with a competition page.
Marcus Jones was responsible for the overall creative direction of the ads and branded content and the creative director was Robin Garnett, while the producer was Hilde Alver.
Martin Heaton Cooper, vice president of commercial development for Discovery, said: "Discovery has produced six incredibly insightful vignettes, tying together the brand values of Casio Edifice and Infiniti Red Bull Racing to illustrate their partnership with genuine expert commentary.
"The campaign beautifully illustrates Casio Edifice's progressive technology and precision with all the world-class production values you would expect from Discovery."