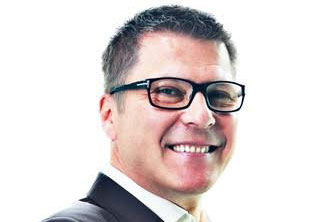 The ad sales arm, called One Discovery World, will focus on sponsorship and content opportunities for advertisers on its TV channels and digital sites and products.
Discovery has poached Viviane Paxinos from A+E Networks to head ad sales in London; Tricia Thompson from Sky to be director of Olympics and strategic partnerships, ad sales EMEA; and Paul Harper from Turner Broadcasting to be executive creative director to develop content solutions. All three will be based in the UK.
Discovery said it was particularly keen to use One Discovery World to exploit Eurosport's live events and the Olympic Games rights for 2018 to 2024.
Jonathan Davies, the senior vice-president and managing director, advertiser partnerships, who leads the new Discovery Networks International and Eurosport ad sales team, says: "Advertisers and brands have evolved well beyond the ad break to embed effectively at the centre of popular culture.
"We have cultivated a strong ad sales leadership team to meet this changing dynamic and, coupled with Discovery's incredible portfolio including Eurosport and the Olympic Games, we are uniquely positioned to provide bespoke creative and strategic content solutions to the world's top sponsors and advertisers and at the highest levels of service."
He added: "Sport provides us with an opportunity to work with sponsors to pair our must-have content and passionate audiences with compelling advertising solutions to drive brand awareness for clients that is both locally relevant and globally impactful."
Sky Media will continue to handle TV spot advertising for channels such as Discovery and Animal Planet in the UK. The pay TV giant's sales house launched its own international sales arm, based in Munich, late last year as it looks to win global advertisers, particularly in Asia.
Paxinos previously led sales for A&E Networks in the UK and EMEA regions since 2014.
Thompson led Sky's award-winning partnership with British Cycling and Team Sky.
Harper joins from CNN's owner, Turner Broadcasting, where he led the company's award-winning commercial productions and branded content division in London.